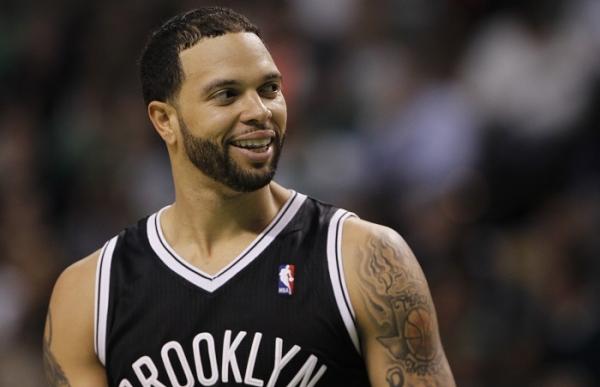 The Dallas Mavericks have made it official. After being bought out by the Brooklyn Nets, Deron Williams will sign with the Dallas Mavericks. Rumors circulated after DeAndre Jordan changed his mind, that Williams was the Mavericks next big target.
According to Marc Stein of ESPN:
ESPN sources say Deron Williams gets the expected two-year deal worth $10 million and, as anticipated, it includes player option for Year 2

— Marc Stein (@ESPNSteinLine) July 14, 2015
With Williams secured, it looks like they will have a starting lineup of Williams, Wesley Matthews, Chandler Parsons, Dirk Nowitzki, and either Zaza Pachulia or JaVale McGee, or any other Center they can find. The Mavericks are extremely weak in terms of depth right now, thanks to DeAndre's little stunt. The Mavericks went from contender mode to finding anything they can do to make this team better 'mode'. With Deron, Matthews and Nowitzki, they still have a shot at the Western Conference Playoffs.