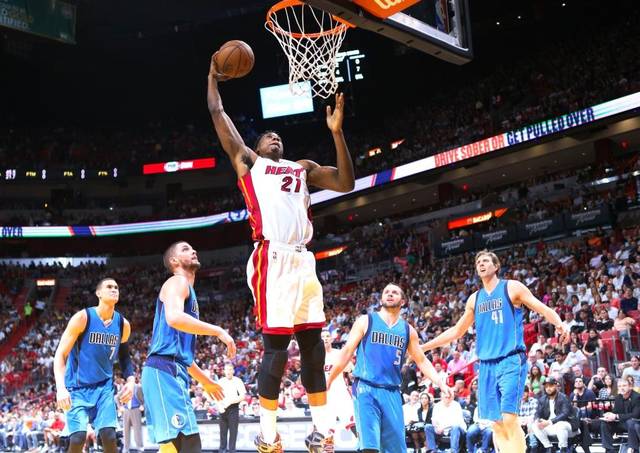 The Dallas Mavericks seem to be in a transitional period. They are falling off the ladder as one of the NBA's great teams, but they refuse to become a bad team. They are trying to rebuild their team through free agency so that they can still play in the playoffs every season, but they aren't likely to win a championship.
This summer will be crucial in the teams rebuilding efforts, and according to ESPN's Marc Stein and Tim MacMahon, they will be targeting Hassan Whiteside and Mike Conley:
The Dallas Mavericks expect to be granted a meeting in the opening hours of free agency with Miami Heat center Hassan Whiteside, one of their two primary targets this summer, sources told ESPN.com.

Memphis Grizzlies point guard Mike Conley is the other top target for the Mavs, according to sources, as Dallas attempts to construct a core that will allow the franchise to be competitive during Dirk Nowitzki's twilight and beyond.
Dallas is a playoff team currently, but they have two crucial needs: point guard and center. Targeting Conley and Whiteside is a good idea for them. At the point, they currently have Deron Williams. Williams is a good point guard, but he is not as good as he once was when he was on the Utah Jazz. Conley would be a huge upgrade at the point for the team, and Williams would be a solid 6th man.
Whiteside, on the other hand, would be a huge upgrade over Zaza Pachulia. Pachulia has been a role player his entire career until he became a starter for the Mavs this season. Pachulia is a good rim protector, but Whiteside is an upgrade over him in every area there is. He can block shots, score, and rebound better than Pachulia. It would be smart of the Mavs to go after him with every dollar they have, and hopefully they don't lose him like they lost DeAndre Jordan last year.