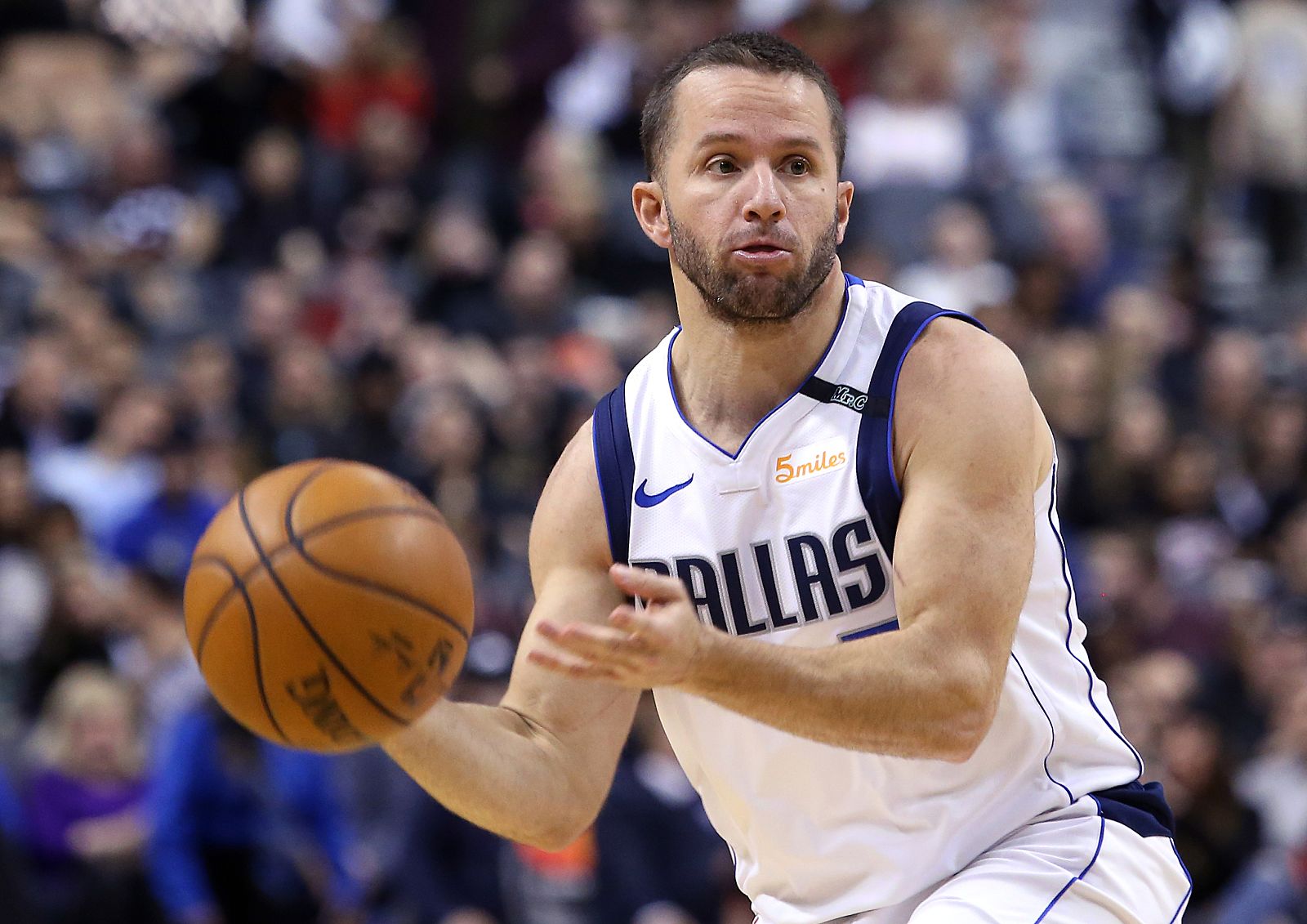 UPDATE: After fearing the worst for J.J Barea and his Achilles injury, an MRI would confirm the Mavericks' biggest concerns.
According to The Vertical's Shams Charania, the MRI revealed that Barea has suffered a torn right Achilles tendon.
Sources @TheAthleticNBA @WatchStadium: MRI revealed Mavericks guard J.J. Barea has a torn right Achilles tendon.

— Shams Charania (@ShamsCharania) January 12, 2019
In this his 13th season as a professional, it will be a daunting task for J.J Barea to make a full recovery back to his usual self after such a brutal injury this late into his career. We've seen ruptured Achilles' tendons end plenty of careers in the past but hopefully, Barea won't suffer from that same fate.
The guard was enjoying another stellar campaign off the bench in which he was posting per-game averages of 10.9 points and 5.6 assists in less than 20 minutes of playing time a night.
Original Story Follows:
Dallas Mavericks point guard J.J. Barea may be out for the season, if the team's fears are realized. According to ESPN's Tim MacMahon, Dallas has real concern that quality sixth man J.J. Barea has torn an achilles tendon. Barea came down with the injury in Dallas' 119-115 win over the Minnesota Timberwolves.
Source: The Mavericks believe J.J. Barea tore his right Achilles tendon. Barea, 34, a longtime Dallas fan favorite who played a key role on the 2011 title team, is averaging 10.9 points and 5.6 assists as the Mavs' sixth man this season.

— Tim MacMahon (@espn_macmahon) January 12, 2019
The Mavericks have been a surprise of sorts and Barea certainly has played a hand in that. His 5.6 assists per game lead the team, just ahead of rookie sensation Luka Doncic. Barea is also tied for fifth on the team with 10.9 points per game, a number he has strangely finished two of his last three seasons with.
J.J. Barea, an undrafted point guard from Puerto Rico, will get an MRI to finalize the extent of the injury according to MacMahon. Barea and the Mavericks have a strong relationship, perhaps best shown in the wake of Hurricane Maria. Team owner Mark Cuban allowed Barea to use a team plane to fly supplies to his home of Puerto Rico in September 2017.