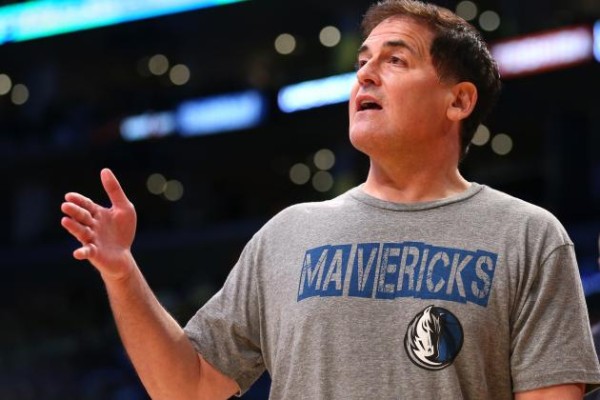 Truth is, that after witnessing the Los Angeles Clippers take back DeAndre Jordan from Mark Cuban's Dallas Mavericks, anyone would understand if Cuban, as Chandler Parsons elegantly put it; felt played, shocked, very disappointed and even frustrated.
Just keep in mind that Mavericks owner Mark Cuban did not drive around looking for DeAndre Jordan's house Wednesday night as ESPN reported, tsk tsk, but he did say that he will not at this time fully detail the last 48 hours. Cuban did tell Mavs fans that Jordan, who verbally committed to play for the Mavericks but then re-signed with the Los Angeles Clippers instead, never communicated his change of heart with the owner. "… he never responded to me at all yesterday. Not once."
I'm told that DeAndre Jordan won't even take a phone call from Mark Cuban or Chandler Parsons.

— Tim MacMahon (@espn_macmahon) July 9, 2015
Big thanks to ESPN's Tim MacMahon for being the one person who checked Mark Cuban's social media app to find a note from Cubes himself about the DeAndre Jordan fiasco:
Mark Cuban's CyberDust message to Mavs fans (he says there is more to come): pic.twitter.com/bTq1Jqz2qa

— Tim MacMahon (@espn_macmahon) July 9, 2015
"There's nothing you can do about it,"
Cuban said Thursday when asked about the ordeal at a Presidential Leadership Scholars graduation ceremony at SMU.
"You think for another second, 'What have I learned so I can do it differently next time?' And then you move forward and say, 'What are our options?"
Cuban's comments confirmed that the center essentially stonewalled Cuban throughout one of the craziest days in recent NBA history, when Jordan left behind a four-year, $80 million contract from the Mavericks in order to return to the Los Angeles Clippers on a four-year, $87.6 million contract. Jordan's choice completely changed both the complexion of the 2015 NBA free agency period and the near-future outlooks of the Clippers and Mavs as they look to climb their way to the top of the Western Conference.
In all of my years that I've been watching basketball, and following news reports, I've never seen anything like this, and truth be told I think it's only going to get worse.