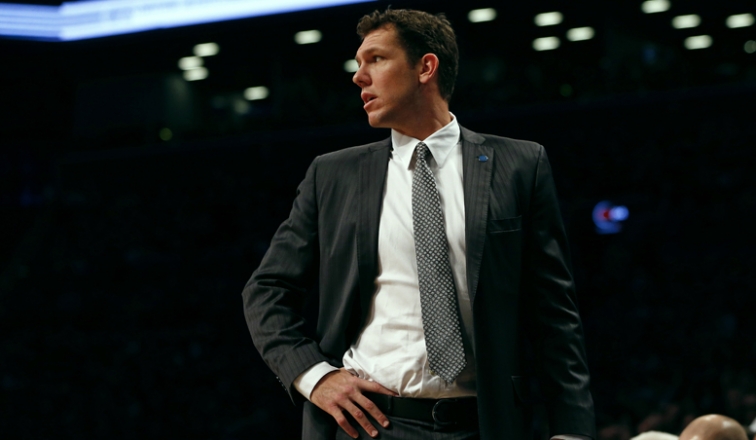 When Byron Scott was relieved of his duties as the Los Angeles Lakers head coach, there was a lot of confusion surrounding the late Sunday night firing.
Lakers president Jeanie Buss was the main person confused because she wasn't told by anyone due to the fact she was at a memorial service. The Lakers vowed to move fast when it came to their next coach and the man atop of their list was former Lakers player, Luke Walton.
Walton has been a hot commodity recently based off his performance this season while Steve Kerr missed sometime during the Golden State Warriors historic 2015-16 campaign. The Lakers were recently given permission to interview the Warriors assistant after the Dubs finished their first round series against the Houston Rockets and the Lakers moved fast.
Walton is now the new Lakers head coach.
Following from an official Lakers press release.
Earlier today, the Los Angeles Lakers and Luke Walton reached an agreement on a multi-year contract for Walton to become the next Head Coach of the team, it was announced by General Manager Mitch Kupchak. Walton will begin his new duties at the conclusion of the Golden State Warriors season.

"We're excited to bring Luke back to Los Angeles, where we feel he's going to start an outstanding coaching career," said Kupchak. "He's one of the brightest young coaching minds in the game and we feel fortunate that he'll be leading the on-court future of our team."