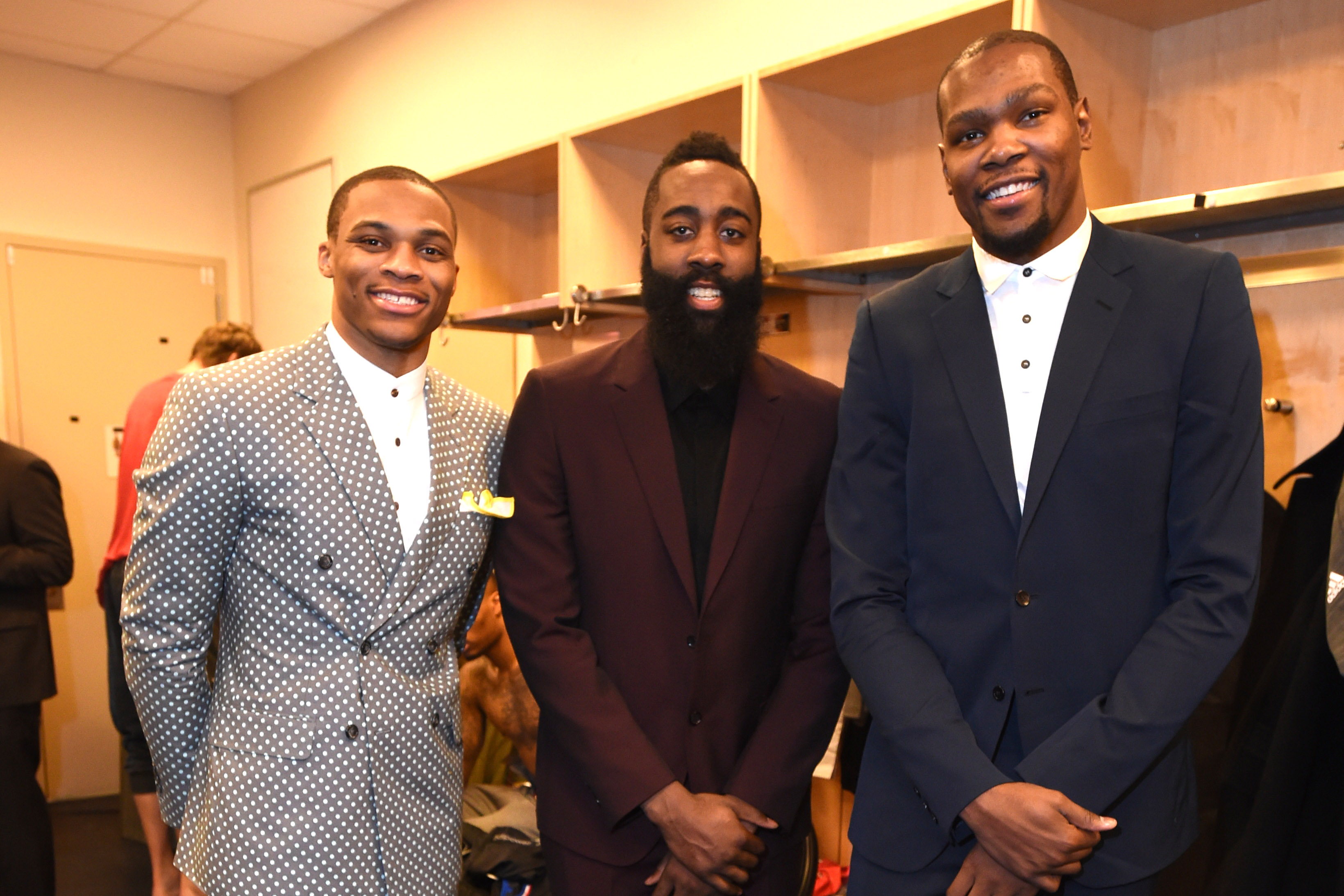 The first ever NBPA Players Awards are getting set to premiere later this month on July 19th on the BET network in Las Vegas. The union has been looking to change a couple things with their players and as of recently the Nation Basketball Players Association's new executive director Michele Roberts has been leading the charge for who she represents. The players.
Roberts has proposed some interesting changes that can implimented in when the next collective bargaining agreement is up for discussion but for now, her biggest project is something both the players and fans alike will enjoy.
While players can't vote on the media awards that are handed out like the MVP, Rookie of the Year or Defensive Player of the Year, the NBPA's new award show will feature most of those awards and a few extras.
Some interesting things to note. Kobe Bryant isn't listed anywhere. The reigning defensive player of the year, Kawhi Leonard, is not on the best defender list. Finally, there's no love for Nerlens Noel or Nikola Mirotic for best rookie.
Here's the full list of nominees, brought to us by Kurt Helin of NBC's Pro Basketball Talk.
Best Rookie
Jordan Clarkson
Zach LaVine
Elfrid Payton
Andrew Wiggins
Best Defender
Tony Allen
Jimmy Butler
Anthony Davis
DeAndre Jordan
Global Impact Player
Pau Gasol
Kyrie Irving
Dirk Nowitzki
Tony Parker
Clutch Performer
Stephen Curry
James Harden
LeBron James
Russell Westbrook
Coach You Most Want to Play For
Mike Budenholzer
Rick Carlisle
Steve Kerr
Greg Popovich
Hardest to Guard
Stephen Curry
James Harden
LeBron James
Russell Westbrook
Best Home Court Advantage
AT&T Center (San Antonio)
Chesapeake Energy Arena (Oklahoma City)
Moda Center (Portland)
Oracle Arena (Golden State)
Player You Secretly Wish Was On Your Team
Stephen Curry
Anthony Davis
Tim Duncan
LeBron James
Most Valuable Player
Stephen Curry
James Harden
LeBron James
Russell Westbrook