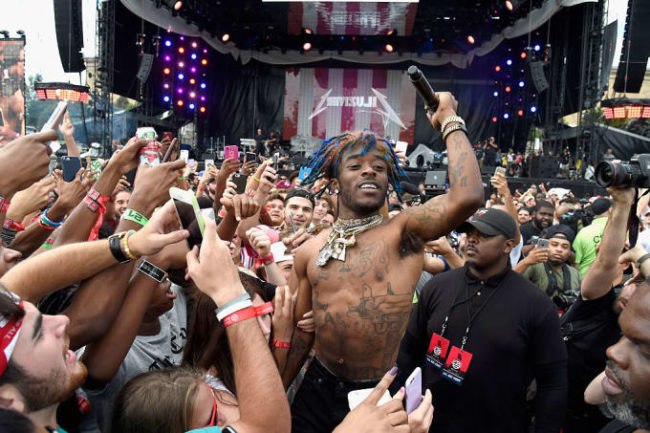 Lil Uzi Vert has been ordered to pay $30,000 after failing to appear in court for a lawsuit ordered by a promoter.
According to The Blast, Lil Uzi failed to appear in court for several months, even after being served legal documents.
The lawsuit was filed against the 'New Patek' rapper last month by promotion team VelleBe, LLC for cancelling a concert in Texas a day before he was set to perform.
The performance was set to take place on March 25, 2017 at Clayton's Beach Bar in South Padre Island, Texas. Lil uzi reportedly took the $40,000 down payment but cancelled the actual performance.
Lil Uzi's rider was also submitted as an exhibit to the lawsuit. The rapper requested a long list of requirements, including "1/2 ounce of your finest, stickiest green."