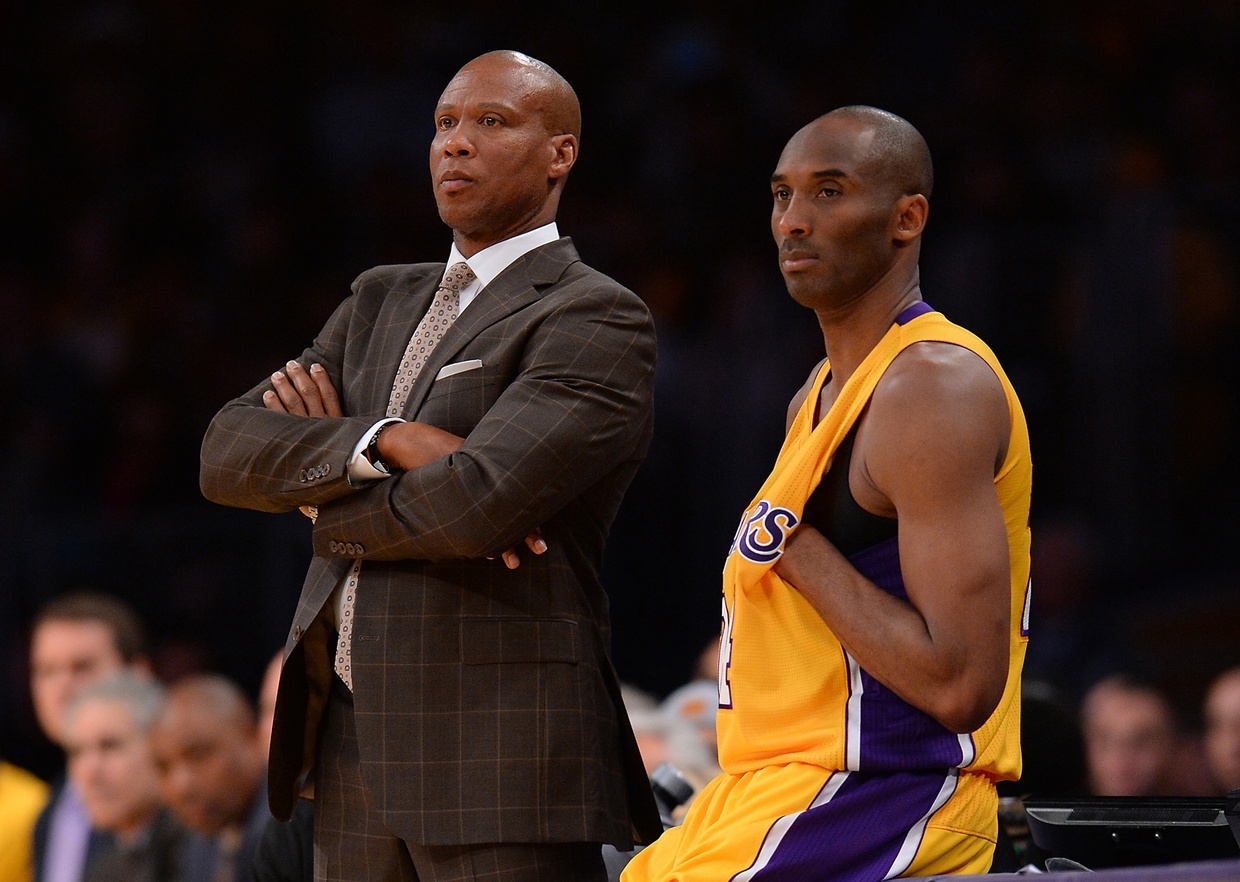 Byron Scott had a difficult tenure as head coach of the Los Angeles Lakers. The pressure of coaching in one of the largest media markets in the country coupled with the organization's high expectations and questionable decision-making lead to an unceremonious exit for Scott. The former Showtime Laker and three-time NBA champion spoke to Mark Medina of the Orange County Register about his time as coach, his handling of young players, and thoughts on the man who replaced him on the sideline.
Scott came under scrutiny for his handling of young players D'Angelo Russell and Julius Randle. Russell and Randle were demoted from the starting lineup 20 games into their rookie season, a move that did not sit well with fans. "Given that opportunity again," Scott said, "I wouldn't change anything, especially my approach. I don't have a problem with young guys growing, understanding and developing in that (starting) role, but I do have a problem when they don't cherish it, when they don't hold it to a higher standard, when they don't come ready to work."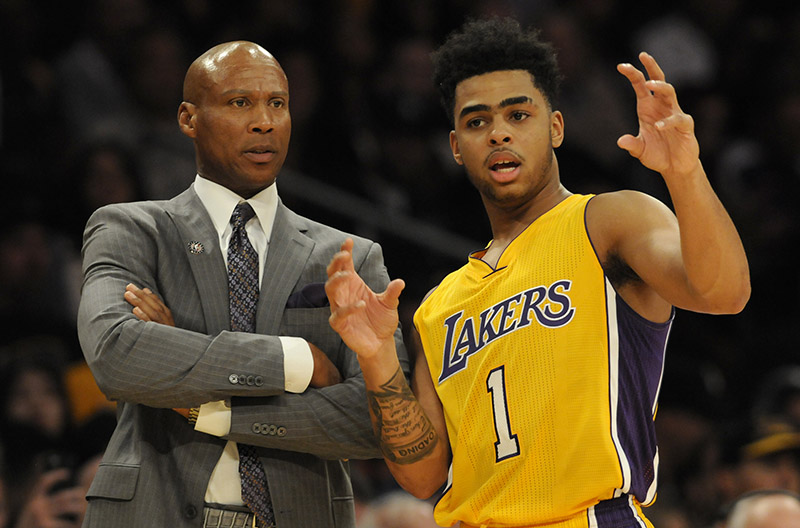 Byron Scott recently said that he maintains no relationship with Russell and has no desire to. Russell would frequently show up a few minutes prior to practice, a habit Scott disliked. "I don't know if his work ethic has gotten any better. Some of the people I've talked to in the organization said that it hasn't," Scott said of Russell. "I just wish him all the best. The maturity level will catch up to him sooner or later when he realizes it's an honor and a privilege to be in the NBA and be in the position that he's in. He has to take full advantage of it."
Scott feels his treatment from the Lakers' front office of Mitch Kupchak and and Jim Buss was nothing short of deceptive. He felt "betrayed, lied to, and deceived", citing his firing as one example. The front office promised him a third year as head coach, but ultimately relieved him of his services after a 38-126 record in two seasons. Scott also feels he was used as a stopgap during Kobe Bryant's final two years in the league. "Basically, you just wanted me there to help you guys get through the next two years, so Kobe doesn't go crazy on you guys. I would be the one that can handle it. They know me. I'm not going to back down. I'm not going to be intimidated by anybody."
Byron Scott is a "player's coach", meaning he can communicate with players easier. He understands the trials and tribulations of a regular season and the toll it takes mentally, so one could see why he perceived his time with the Lakers as a "fill in". His "old school" mentality with players did not sit well, especially with the landscape of the NBA shifting all the time. Despite the messy ending, Scott praised the job Walton has done with the Lakers.
"I told him he's doing a good job and to keep it up," Scott said of Walton. "He told me a little bit about his frustrations, which I understood. But I thought he did a good job under the circumstances. If they give him a couple of those pieces that I'm sure they will, he'll be much better next year." The Lakers had some Draft Lottery luck and ended up with the second overall pick in the 2017 NBA Draft. While Los Angeles is on the upswing, Byron Scott will likely be a footnote in Lakers' coaching history.