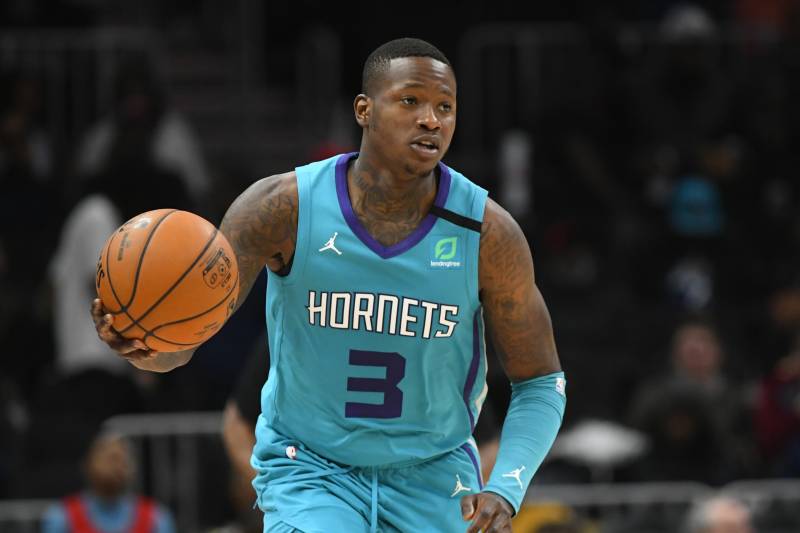 The roundabout New York Knicks are looking for a direction. They did not really have one last offseason when they signed several players to either one-year, partially guaranteed, or contracts with team options. Pivoting to next season, under the new leadership of Leon Rose, the Knicks will have to choose a path. Prior to that hire, one of those was to reportedly dip into the Charlotte Hornets and inquire about Terry Rozier.
According to Ian Begley of SNY, the Knicks had an internal interest in moving Julius Randle, Dennis Smith Jr., and a first-round pick to the Hornets for Terry Rozier, Malik Monk, and additional unidentified pieces. Randle is currently the highest-paid player for New York, so moving him would be a seismic shift. Begley notes that there may have been more assets involved in that trade, but it is unknown if Charlotte was even interested.
In moving Randle, Begley notes that the Knicks front office at the time questioned his fit on the team next to rookie R.J. Barret and Marcus Morris – with the latter not really an issue anymore. It still appears unlikely that the Knicks would move on, after one season, from their top offseason acquisition.
The purpose of the deal would be to send a stable point guard to the Knicks, who floundered in trying to find consistency. Smith Jr. was a shot in the dark when they traded for him last season, but so far has not showed enough. Barrett has played point this season at times just to see if something would stick. Elfrid Payton dealt with injuries this season and could not be relied upon. Rozier was acquired in a sign-and-trade with Boston, but Charlotte witnessed the explosion of Devonte Graham and likely want to roll with him at the point.
Malik Monk has had an up-and-down career so far with Charlotte, but he profiles as a solid shooter. Prior to the stoppage due to Coronavirus, Monk was averaging 10.3 points per game. That would be a career-high, though Monk was shooting only 28.4% from deep (career-low), but 43.4% from the floor overall (career-high). It is perhaps still premature for the Hornets to give up on Monk, but all options may be available for the rebuilding Hornets.