With all of the question as to why the Wizards chose to go with Kelly Oubre in the 2015 NBA Draft, the answer could be Kevin Durant. In all honesty, people could be reading way too much into this, but any possibility of KD coming to DC is better than none at all.
It's so secret that Washington is preparing for a run at KD in the summer of 2016, and this move could be the next in line to help lure Durant back to where he grew up. Every move from contract signings to others have in some way been linked back to Durant over the past few seasons, and this appears to be just the next in a line of many more to come.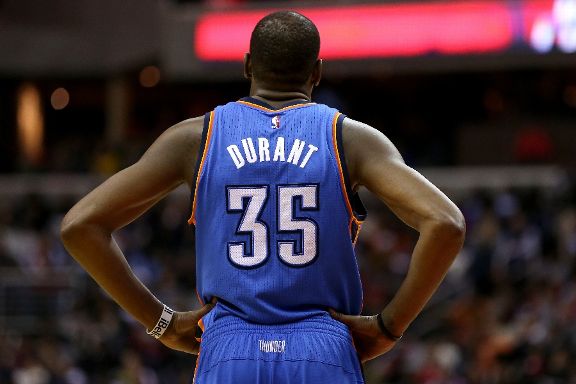 There is still a lot left of this story that has to be played out before Durant has to choose between staying in Oklahoma City or coming home to the nation's capital. The wait may be excruciating, but it could end being worth the wait if the Wizards can get their man.