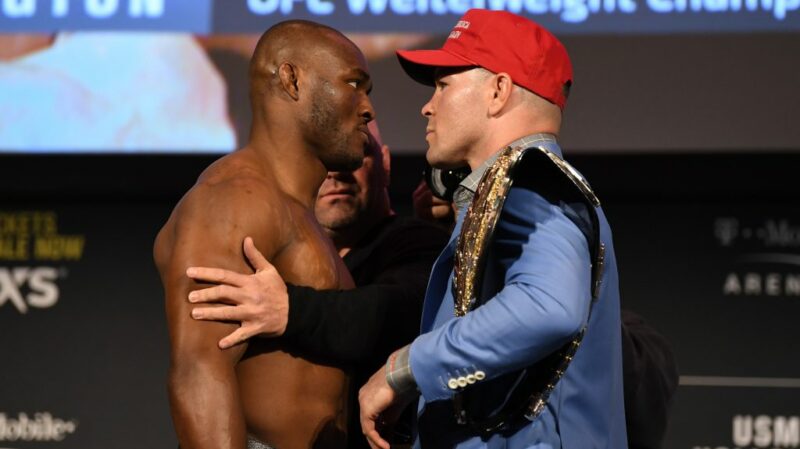 UFC Welterweight Champion Kamaru Usman is expected to defend his title against Colby Covington later this year. ESPN has reported that the UFC is eyeing Madison Square Garden as the top target to host the fourth-quarter event. However, the mixed martial arts league has not identified a date for the event as of yet.
Kamaru Usman and Colby Covington first fought in December 2019 in Las Vegas, Nevada. Usman defended his title by stopping the challenger in the fifth round. Since then, Usman has defeated Gilbert Burns and Jorge Masvidal twice. Meanwhile, Covington has only fought once since the start of the COVID-19 pandemic. He defeated former UFC Welterweight Champion Tyron Woodley by fifth-round TKO in September.
The two fighters have had a long-running feud that has featured insults and insensitive comments. Most recently, Covington accused Usman of utilizing performance-enhancing drugs during his career.
"He's been doing EPO his whole career," Covington said.
"It's so obvious. His chemical imbalance, his body – he's got the pimples all over his back, all over his face."
Usman has never failed a drug test during his UFC career. He has also won every fight he's been in since 2013. Entering UFC 268, he will be a heavy favorite to keep his winning streak alive.