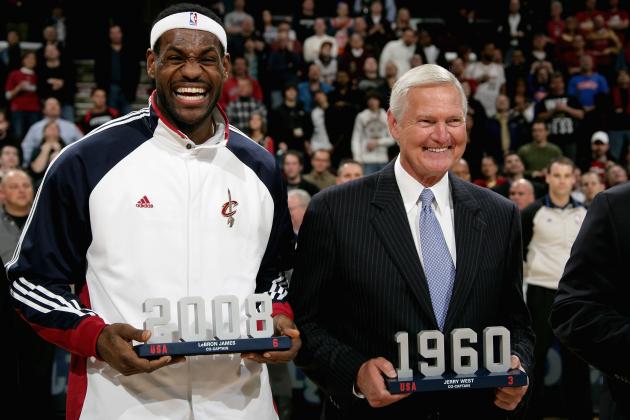 The statistic everyone that has been talking is the fact that this is LeBron James' 6th Finals appearance in a row, the 7th being the current against the Golden State Warriors. He's gone 2-4 in his career and many have argued that for someone who's considered one of the greatest players of all time, 2-4 just isn't good enough. This brings in the great debate of what accolades do you need to have in order to be considered in the category of being G.O.A.T. Are championships and wins the only thing for someone to be considered one of the greats? The logo himself, Jerry West doesn't think so.
West, who is now a Warriors board member, is facing LeBron James and the Cleveland Cavaliers, but took time to defend LeBron over the 'ridiculous' statistic (Via Stefan Bondy):
Jerry West on critics of LeBron's Finals record: "That's the most ridiculous thing. If I were him, I'd want to strangle you guys."

— Stefan Bondy (@SBondyNYDN) 4 June 2016
Jerry West on LeBron: "I don't want to sound like Donald Trump but it's hard to believe that someone doesn't recognize that greatness."

— Stefan Bondy (@SBondyNYDN) 4 June 2016
It's hard to argue against LeBron James. With 4 MVP's, 2 Finals MVP, being a 12-time All-Star, 2 time All-Star game MVP, and all time leading scorer in Cleveland, being just some of the accolades LeBron has received over his 13 year NBA career. It really is hard to not recognize the greatness. Jerry West knows that for some, that statistic is just a reason to continue being a LeBron hater, but greatness will always have hatred. The series isn't over yet, but the Cavaliers haven't started out this rematch any differently then last years NBA Finals, down 1-0 against the Warriors. Cavs will have a chance to tie up the series, Monday in the Oracle and you can bet LeBron James is focused on the game and now the record.