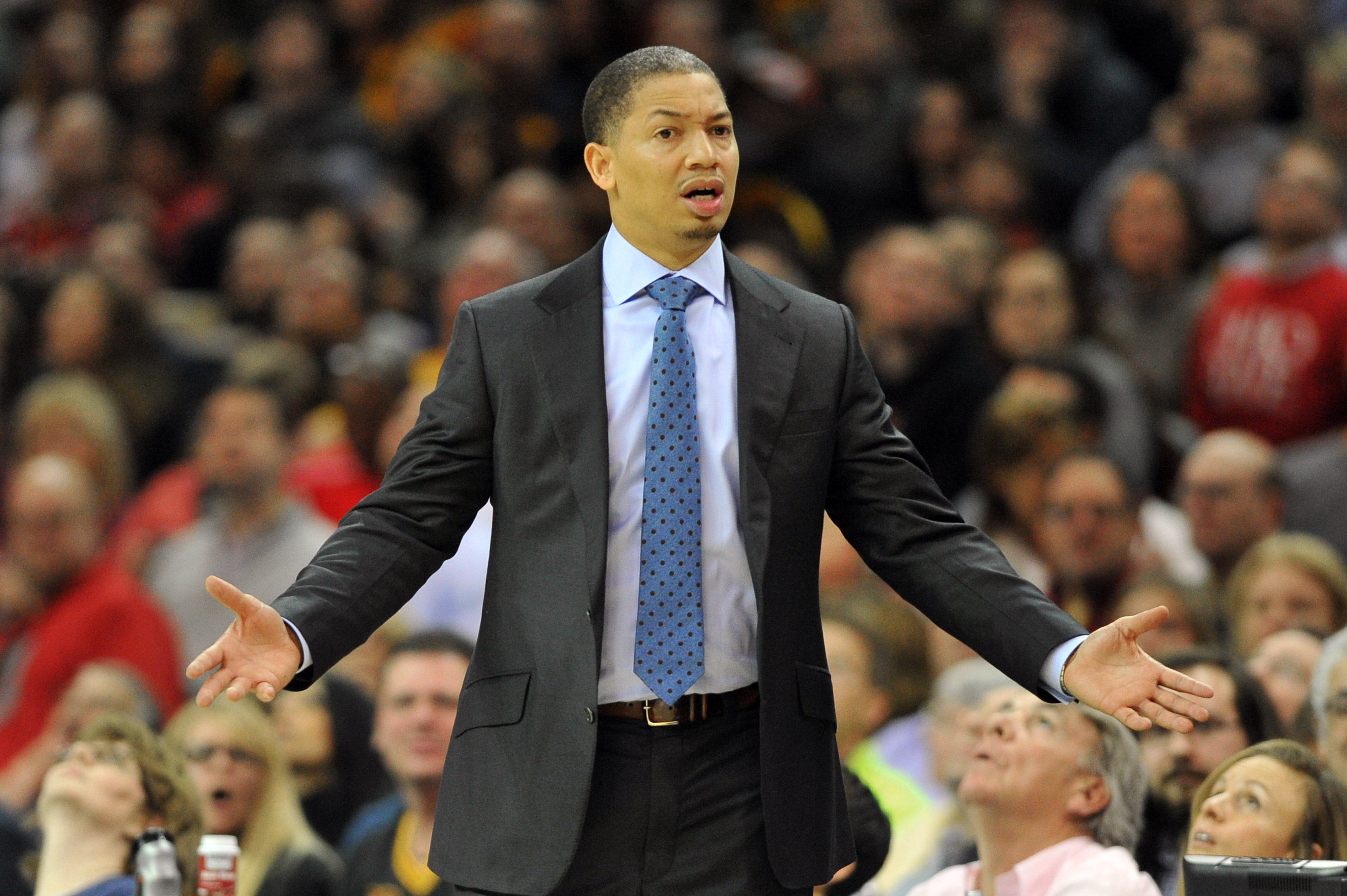 The Cleveland Cavaliers and the Golden State Warriors are set to battle in a rematch of last year's NBA Finals in which Golden State won. Last year, Cleveland did a great job of dictating the flow of the game. They played slow, crashed the boards, and relied on LeBron James to go head-to-head against a set defense. This year, according to Chris Haynes of Cleveland.com, Cavs head coach Tyronn Lue wants to do something a bit different:
"We just have to play our game," Cavaliers coach Tyronn Lue said. "We're not going to slow the ball down and be at ease. We're going to push the pace, try to get easy baskets early in transition but make sure we're taking good shots."
"We want to push the pace!" Lue yelled in jest for everyone to hear. "You know what I'm saying. Put that on record. Push the pace. You think I'm going to walk it down every time?"
"We're not going to be scared of their small lineup," Lue said. "We're going to play our bigs and if the flow of the game calls for something different, then we'll do something different."
In one sentence: Cleveland wants to out-Warrior the Warriors. But hey, who can blame them? Last year the Cavs lost the three slowest paced games of the series, so maybe they want to try something different this year. Also, last year Kevin Love and Kyrie Irving were sidelined with injuries. This year, that is not the case. Both of these players succeed in a fast-paced game, and when they do push the pace, they score a lot of points and hit a lot of threes (ask the Hawks).
The 2016 NBA Finals will be a fun one, and if we get to watch a seven game series that closely resembles a track meet, who can be angry? There would just be a lot of points on the scoreboard every game (kind of like GSW vs. OKC), and that is always fun.