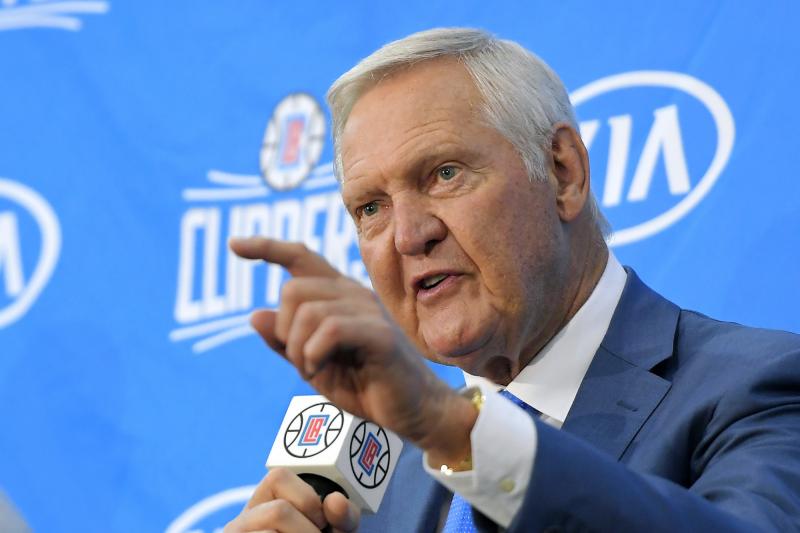 This season for the Los Angeles Clippers, with a berth to playoffs and pushing the Golden State Warriors to six games in the first round could be deemed successful. After hiring Jerry West as a special consultant before the start of the 2017-18 NBA season, the Clippers have exceeded expectations.
In March, Clippers head coach Doc Rivers signed an extension to remain with the team. Now, as Andrew Greif of the LA Times reports, West has done the same.
Following from the LA Times,
Hall of Famer and longtime NBA executive Jerry West has agreed to return to the Clippers next season to continue in his advisory role with the team's front office, The Times has learned.

West, who will turn 81 later this month, has agreed to continue his work as a consultant that he began in June 2017, according to a source with knowledge of the agreement not authorized to speak publicly on the matter.

His decision to stay with the team is the latest off-court victory for owner Steve Ballmer and president of basketball operations Lawrence Frank, who have now retained three key front-office executives in the last month.
It was West who orchestrated the mid-season trade that sent Tobias Harris and Boban Marjonovic to the Philadelphia Sixers and landed the Clippers Landry Shamet. Last season, the Clippers traded Blake Griffin to the Detroit Pistons. Both deals served each team involved well in their respective goals for the season.
Looking towards the offseason, West and the Clipper front office have positioned themselves, both financially and from an organization standpoint, to be a player in this summer's vaunted free agent class.
West has spent time in his 30-plus-year as an executive following his playing career in front offices at Golden State, the Los Angeles Lakers, and the Memphis Grizzlies.