Actively trying to acquire assets while simultaneously remaining competitive is a balancing act on twine during high winds.
Acquire a supposedly good player who then lowers his value in your organization and you fall into the ravine below. Gain assets who you then fail to flip for equal or greater value and you are stuck dead in the middle, unable to move.
This strategy is an extremely difficult avenue to find success on but the most appealing to fans and owners. Staying competitive means sustained interest. Sustained interest means tickets sold. The problem is, deciding to strictly stay competitive usually means worse assets than the tanking teams and worse play than the title contending teams. This road then eventually leads to years of mediocrity instead of an Empire State Building-sized window of contention.
The Los Angeles Clippers have ventured down this road like hitched river rats on their way to Havasu. Over the last two to three seasons, the Clippers have won 126 games while losing just 99 all while trading away star foundation pieces and other longtime contributors. In fact, you can track most of their current major assets and players to three base trades: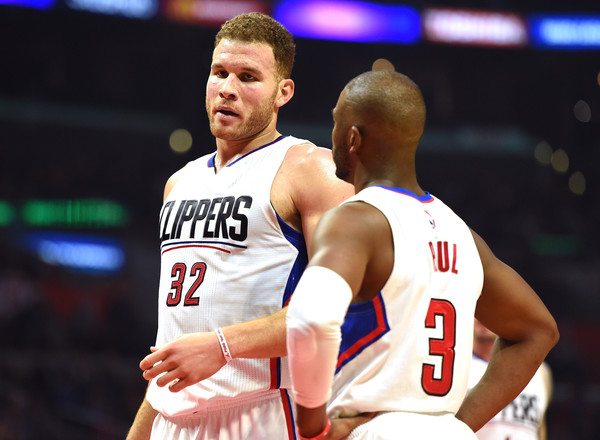 Their cost: Blake Griffin, Chris Paul, Jamal Crawford, and Omari Spellman.
Their haul: Shai Gilgeous Alexander, Montrezl Harrell, Landry Shamet, Danilo Gallinari, Lou Williams, Patrick Beverley, Ivica Zubac, Garrett Temple, JaMychal Green, Wilson Chandler, a 2020 1st round pick, and a 2021 1st round pick.
Two stars near the tail end of their careers, an old bench player, and a first round pick netted them a bank vault full of assets and future core pieces. All of this occurring right when three major free agents/eventual trades are months away from happening is not fate, it is choice.
Lawrence Frank foretold their current position to Def Pen Hoops this past offseason,
"We are always planning for the future and we have created this flexibility to both work with the guys who are currently on our roster, and to have the opportunity to attract some of the top players (in) the world. There is no substitute for the hard work required for us to be in that kind of position next summer, but we are quickly becoming a destination for free agents…"
This is not an idealized version of their actual standing. Stars want to come to Los Angeles and not just to be a Laker. Anthony Davis' list-non-list included the Clippers, so did Jimmy Butler's, and also Kawhi Leonard's.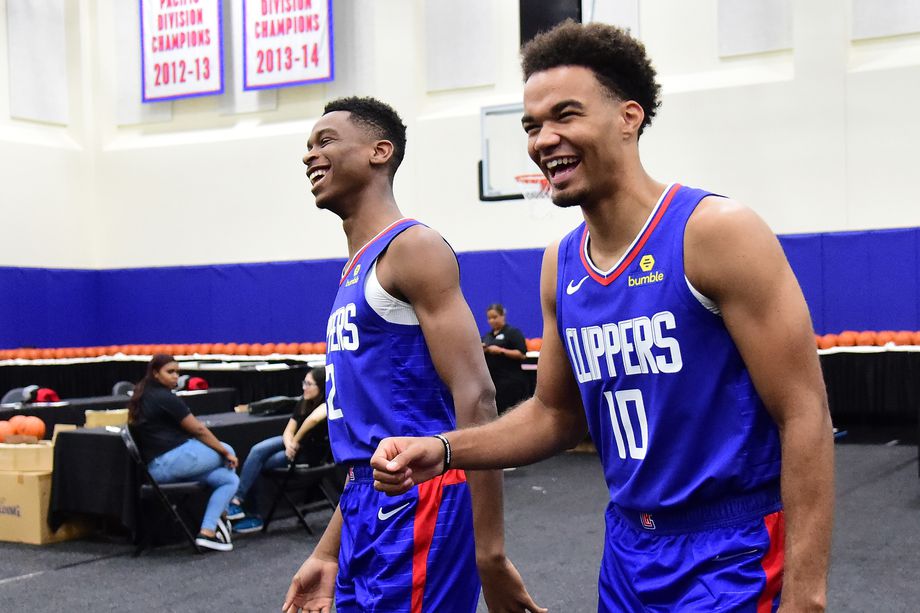 The Clippers have a chance to strike next offseason and they seem to know it.
According to sources with knowledge of the Clippers front office, they will do their due diligence on certain star players that have become available for next offseason. This does not mean they are going to risk their future to capitalize on the present, however. The Clippers are really happy with the young guys they possess and though there is no word on whether there is an "untouchable" player, they will not sacrifice the promise and depth they currently have to gain a star.
The urgency levels are low in Los Angeles, at least for one team.
Combine this potential trade with an interested Jimmy Butler and Kawhi Leonard and the Clippers have the quickest rebuild with the shortest downtime of any other organization. The problem is, this plan relies on a lot of "ifs" and even more uncertainty.
With tanking teams, their plan is simple and it is easy.It is really simple to be bad, it is even easier when you have a thoughtful and history-proven plan that is supported by the NBA cognoscenti. Tanking requires simple luck and awards annual chances. Jimmy Butler, Kawhi Leonard, and Anthony Davis all being available at the same time does not happen yearly. There are variances of talent that arrive on the market but very rarely is there three bonafide superstars all with faint desires to join the same team.
The Clippers are relying on a lot of "ifs" but they do have a couple of options. They have built this team to both compete while being focused on the future and that does not solely rely on moving assets for stars. They could, like tanking teams do, take their young core and grow with them. The problem is, unlike tanking teams, they won't consistently get young players or draft near the to top. So, if their current young guys do not become stars, they are stuck in the mediocrity wheel that takes so many teams.
The Clippers are rebuilding the hard way. They are fighting to stay in the playoffs, have a revolving door of a roster, and minuscule space for error. They are also building the right way. They actively want to win games, have a young core that is brimming with potential, an elite front office, and plenty of assets to snag a star whenever they feel it is the time to do so.
The Clippers may be just another team fighting to reach the playoffs hanging from twine trying desperately to avoid mediocrity but they have the potential to be so much more.