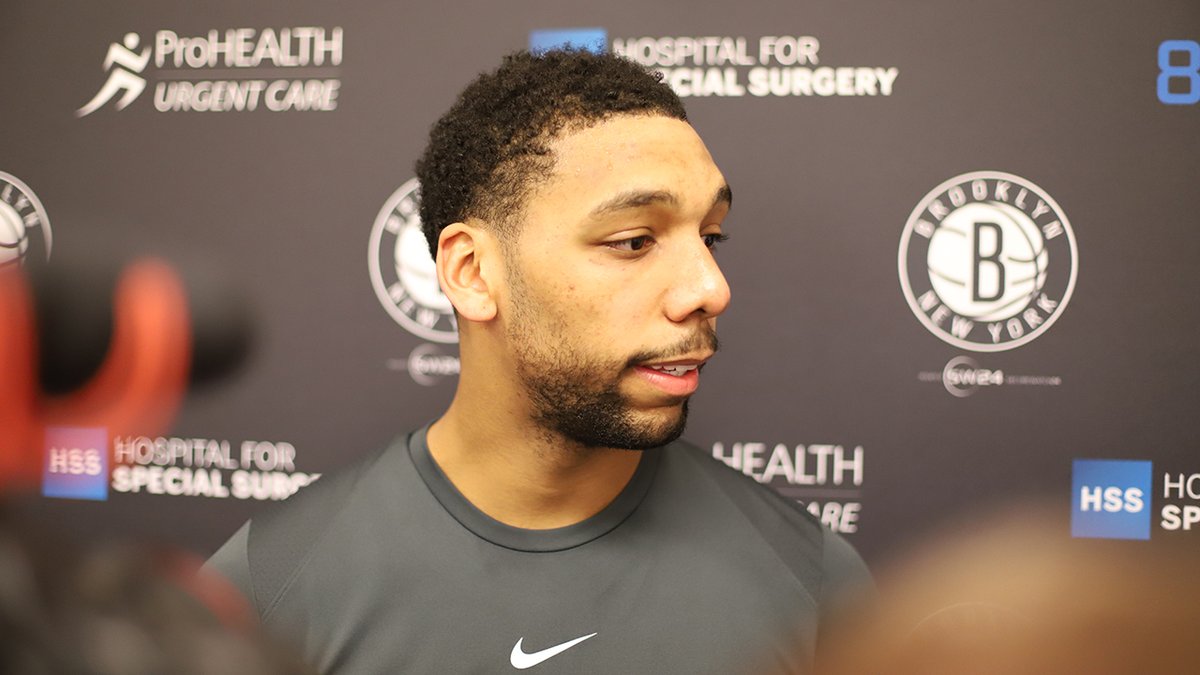 Jahlil Okafor is finally out of Philadelphia after a trade that involved moving he and Nik Stauskas to Brooklyn in exchange for Trevor Booker and a second-round pick.
Okafor's trade value had seemingly cratered while the Sixers looked content with letting the former number three overall pick in 2015 camp out on the bench. The egregious mishandling of Okafor created an untenable situation for what could still be a valuable NBA talent.
The former Duke standout held a press conference on Monday to address the media and make the deal official. During the conference, Okafor spoke favorably of his new team and opportunity.
Following from Anthony Puccio of NetsDaily.com,
"I just worked my ass off every day knowing my opportunity would come and it would present itself, and I wanted to make sure that I'd [be] ready when it happened," said the 21-year-old. "Just every day, working hard with the coaches on the staff they still cared for me. Just making sure I was ready for this opportunity."

"It hasn't been easy," said Okafor after playing a total of 25 minutes this season. "It was just tough. I was a part of the team, but I wasn't at the same time. Luckily, I was friends with all the guys on the team, and they helped me through it, so I'm happy to be here and have a new page in life."
The big man's most visible flaws in his game come on the defensive end. His problems with defense could be an issue of a lack of effort, physical limitations, or a combination of a little of both. Either way, Jah is ready to shed his label as a defensive sieve.
"That's something that I'm buying into. They're going to help me with that. I'll find out their defensive schemes and what they expect from me, but I'm buying into whatever they want me to do. Full fledge, I'm all in."