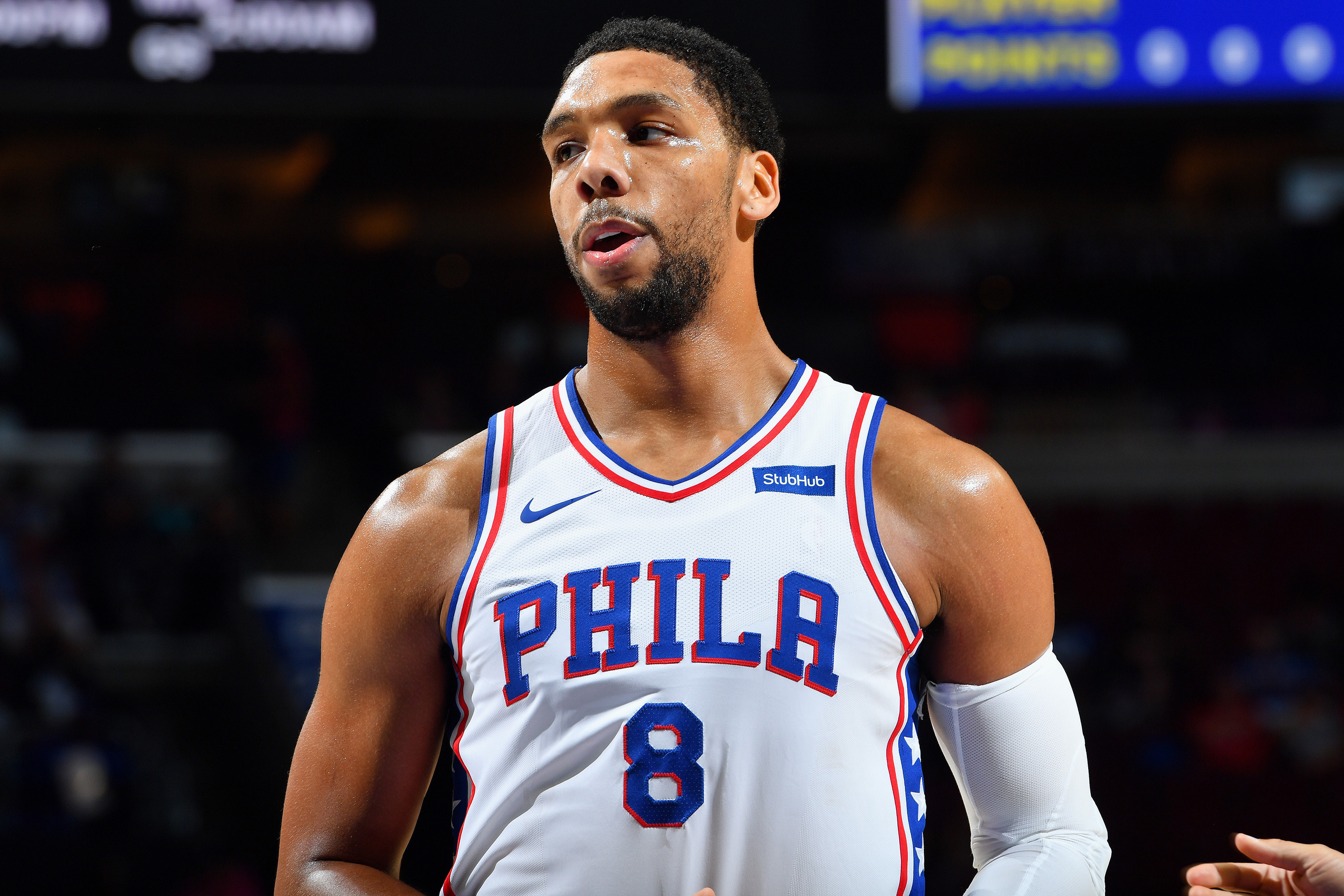 The Philadelphia 76ers are trading Jahlil Okafor, Nik Stauskas and a second-round pick to the Brooklyn Nets for power forward Trevor Booker, reports ESPN's Zach Lowe:
The Sixers are nearing a deal to send Jahlil Okafor to Brooklyn, league sources tell ESPN.

— Zach Lowe (@ZachLowe_NBA) December 7, 2017
Philly will send Okafor, Nik Stauskas, and a second-round pick to Brooklyn for Trevor Booker, sources say.

— Zach Lowe (@ZachLowe_NBA) December 7, 2017
Shams Charania of The Vertical adds that the Nets will cut Sean Kilpatrick, and that the 2019 pick belonged to the New York Knicks:
Sources: Brooklyn will receive the Knicks' 2019 second-round pick in deal, and release guard Sean Kilpatrick to create roster space for Okafor and Nik Stauskas.

— Shams Charania (@ShamsCharania) December 7, 2017
Okafor was drafted third overall in 2015. The Nets already have the second overall pick from that year's draft, D'Angelo Russell.
In Brooklyn, Okafor should have a much better chance to show off his abilities. In Philly, he had to compete for playing time with talented young big men like Joel Embiid, Ben Simmons and Dario Saric (and Nerlens Noel before he was traded to the Mavericks).
Okafor will still have to earn his minutes in Brooklyn, but Jarrett Allen, Timofey Mozgov and Tyler Zeller aren't exactly the same caliber players as the bigs in Philly.