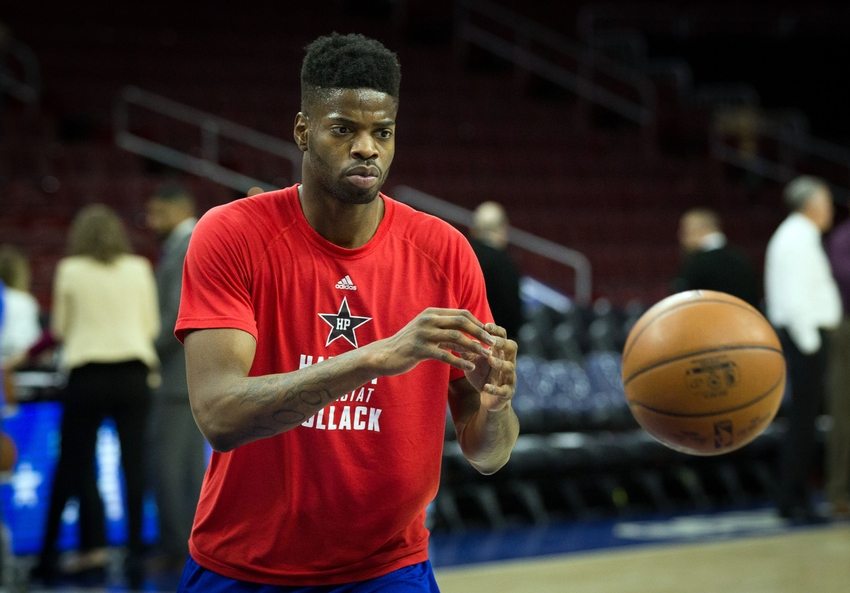 The Philadelphia 76ers were a team looking to unload some young, talented big men but for the right price. Jahlil Okafor was the name heavily rumored for the last week, but Philly wanted a lot for a player not many teams covet. Okafor hasn't been moved, but instead, an openly frustrated big man gets traded in his place.
The 76ers have dealt Nerlens Noel, who has publicly said something needed to change concerning Philadelphia's frontcourt, to the Dallas Mavericks for young wingman Justin Anderson, veteran center Andrew Bogut, and a protected first round pick.
Following from Adrian Wojnarowski of The Vertical and Marc Stein of ESPN.
Philadelphia is in advanced talks to send Nerlens Noel to the Dallas Mavericks, league sources tell @TheVertical.




— Adrian Wojnarowski (@WojVerticalNBA) February 23, 2017
Philadelphia is sending Nerlens Noel to Dallas for Justin Anderson and a first-round draft pick, league sources tell @TheVertical.

— Adrian Wojnarowski (@WojVerticalNBA) February 23, 2017
Dallas center Andrew Bogut will go to the 76ers in the Noel trade too, league source tells @TheVertical.

— Adrian Wojnarowski (@WojVerticalNBA) February 23, 2017
Andrew Bogut is in the trade to Philadelphia and Dallas' pick is protected 1-to-18 in the June draft, league sources say

— Marc Stein (@ESPNSteinLine) February 23, 2017