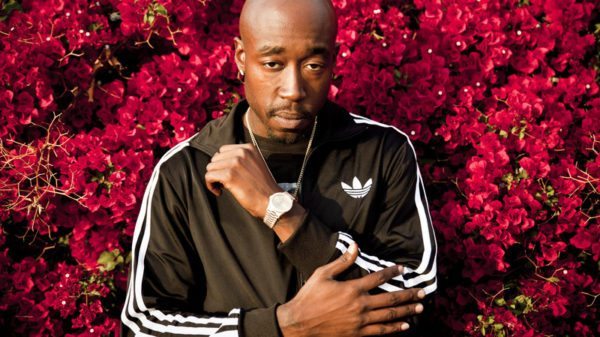 In 2014, Freddie Gibbs and Madlib teamed up to produce one of the best projects of the year. Pinata turned out to produce seventeen tracks with features from Mac Miller, Scarface, Raekwon and many more of the best rappers at the time. Since then, the two have been hinting at coming back together to release a follow up project. In the meantime, Freddie has dropped a self titled album, a project with Alchemist and a few other albums. Elsewhere, Madlib has been working with everyone from Kendrick Lamar to Kanye West. However, the time has come for the old duo to reconnect for the follow up to Pinata.
FREDDIE GIBBS SAYS BANDANA IS DONE !!!! pic.twitter.com/iPail3WZoi

— HipHopOnTheReg (@OnTheRegHipHop) February 13, 2019
A few weeks ago, Freddie Gibbs told fans that he was clearing samples for a new project. This week, we found out that those sample clearances were for an upcoming project with Madlib called Bandana. While on Instagram, Freddie Gibbs let the fans know that the project is completed. He also went as far as to say that he might drop something in the near future. He said, "Album is done. Finished. Finito." This is great news as the duo will officially release the follow up to Pinata in the very near future. Hopefully, we can grab a track list and release date by the end of the month.