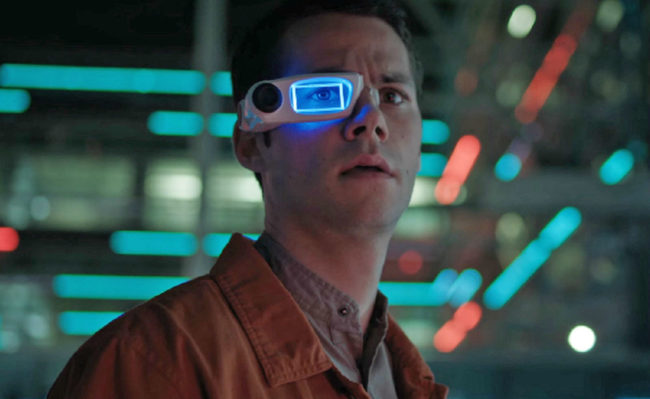 Prolific filmmaker Jordan Peele is reuniting with Key and Peele writer Charlie Sanders on a new YouTube sci-fi series dubbed Weird City — the first trailer for which just landed. Described as "a satirical anthology set in the not-too-distant future metropolis of Weird," the show depicts a world split between literal class lines, separating the rich and the poor. As for the middle class, they've vanished.
Its stacked cast includes Michael Cera, Rosario Dawson, Ed O' Neill, Steven Yuen, Awkwafina (Crazy Rich Asians), Laverne Cox, Dylan O'Brien (Teen Wolf), and Gillian Jacobs (Community).
Each episode is a topic that pertains to present day life in America and the world: social media addiction, online dating, fitness obsession and more.
Peele is up to his ears in new projects since snagging the Best Original Screenplay Oscar for his hit thriller, Get Out. His Monkeypaw Productions outfit, which is credited here, is also behind the upcoming Twilight Zone reboot and is working on another Netflix film in Wendell and Wild, a stop-motion animated movie that features Keegan Michael Key. Also on his slate are two Amazon shows as part of his first-look deal with the company: The Hunt (a series about Nazi hunters in the US in 1977) and Lorena, a documentary series on Lorena Bobbitt's infamous trial.