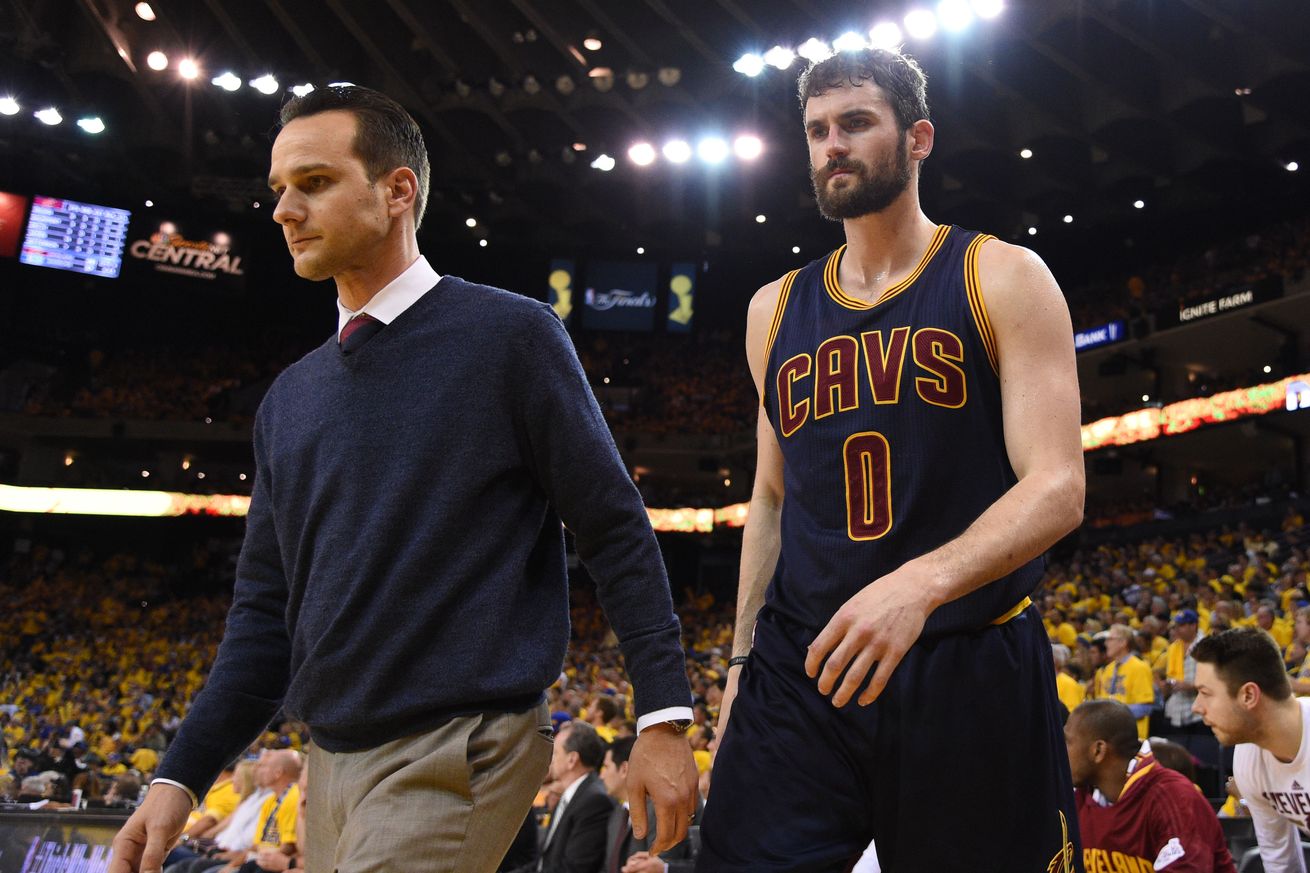 The savagery you find on the internet sometimes is really entertaining. During big events, especially in sports you can go to Twitter and Facebook and get a glimpse of the live action, but from the fans point of view and sometimes it can be ruthless. In these NBA Finals, the memes and heckling on social media has to be at an all time high, one particular victim, Cavaliers Forward Kevin Love.
Love has been on the receiving end of some hard criticism, especially by Cavaliers fans who believe Love just hasn't been able to reach expectations while in a Cavs uniform. One fan in particular, created a GoFundMe Page in order to get Love to sit out of Game 6 of the NBA Finals.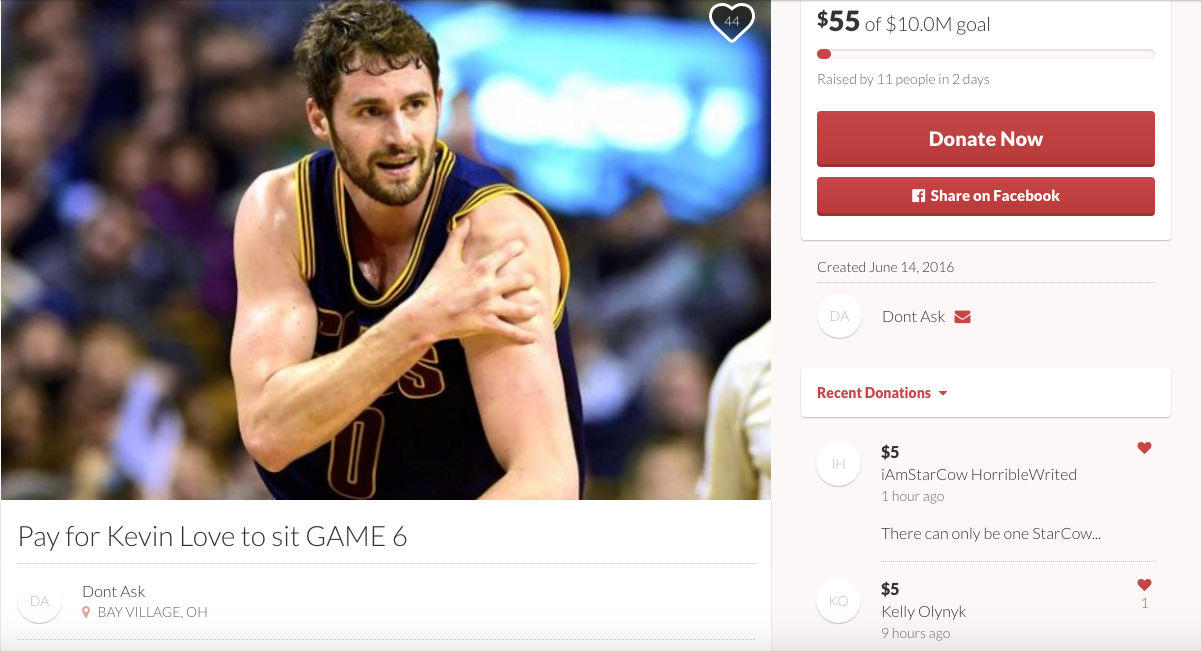 Love has not had his best performance in the Finals, averaging just 7 points, 5 rebounds, and shooting 37% from the field. There's been a lot of speculation about what the Cavaliers will do with Love after the Finals, but for now, they might as well bench him. It's clear that the Cavaliers are a better team without Love, ironically, and it was clear in Game 5 when he came off the bench. The Cavaliers will be playing the most important game of their season tonight in Cleveland and they're going to need Love to show up if they want to have a chance, especially with Draymond Green back. Now the GoFundMe page hasn't got much attention towards its $10 million goal, only $55 dollars have been contributed to the cause. I mean if it even gets close to that goal they should just bench Love for the effort. One thing is for sure, the Cavaliers will need Love to produce in Game 6, especially with Draymond Green back, this is the most important game of their season.