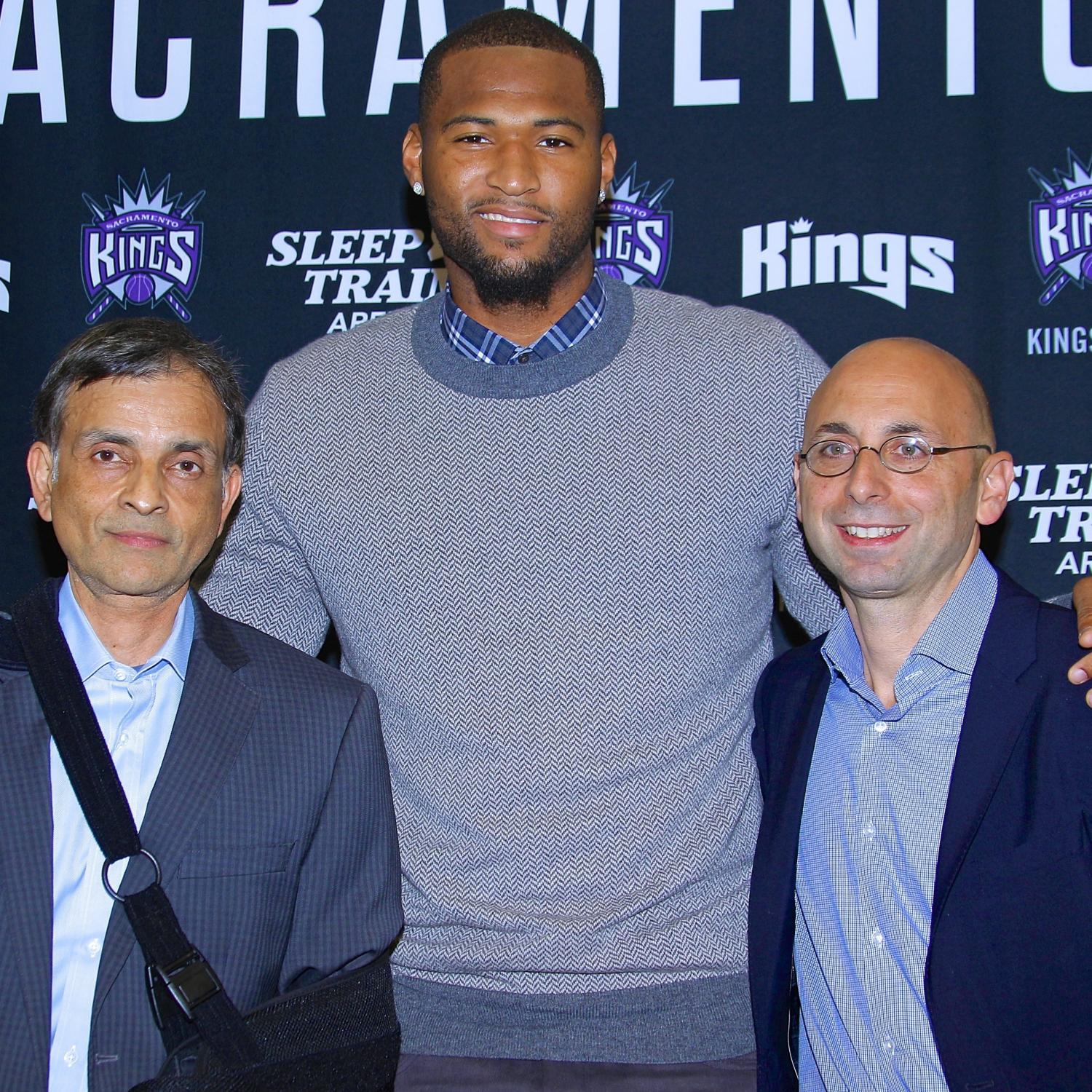 DeMarcus Cousins continues to voice his frustrations with the Kings and the way they are going about business as of late concerning the potential hiring of a new coach.
Recently there were reports of Cousins potentially trying to block a deal to bring former Denver Nuggets and Seattle Supersonics head coach George Karl in as the new coach, which Cousins denied.
Now it seems like DeMarcus Cousins isn't being talked too when deciding the future of the team that is making him their centerpiece for the future and might be butting heads with the team's front office, in particular Kings majority owner Vivek Ranadive and Pete D'Alessandro.
Following from Adrian Wojnarowski of Yahoo! Sports in a statement released by his agents.
"I wasn't consulted when the decision was made to fire Mike Malone and I'm not being consulted now. I just hope they make a decision soon and stick with it. George Karl is an experienced, proven coach and if that is who they chose to coach this team, I will support it. I do not like all these discussions in the media while we have a coach in place. It is a distraction and not fair to Coach Corbin and this team."
You have to include Cousins in these types of decisions. Boogie is the Kings and if you want any success going forward, you work with him while keeping the best interest of the team in mind. Everyone in the organization are grown adults and a compromise can definitely be met between both sides but you can't just make a decision with out talking to your star.
He's the star of the Kings, he's been recently named a 2015 NBA All-Star and he's going to be the driving force that's a voice on this team, as well as the man who you can build a team around.
Time to start dancing with Boogie, Kings front office.