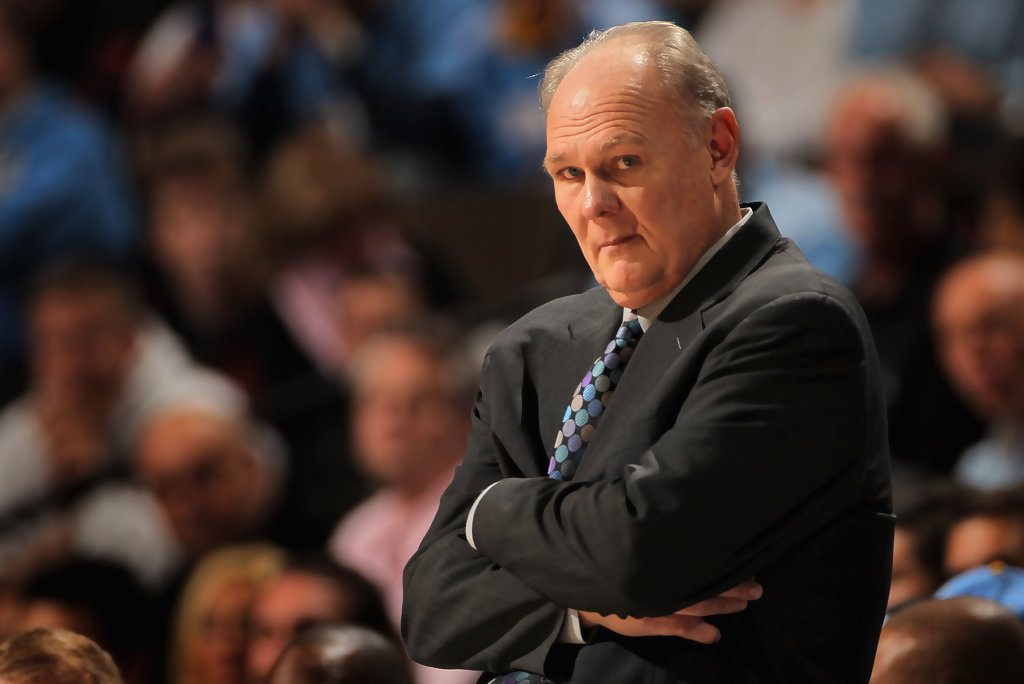 We've heard the story before, where a player and a coach collide. In order to really find out if they collide is to see if there playing style and persona really match. According to DeMarcus Cousins and his camp, they don't see eye to eye with former NBA coach George Karl. Earlier last week George Karl addressed the fact that he would love to continue coaching in the NBA once again and teams like Sacramento and Orlando (who recently fired Jacque Vaughn) were definitely looking at Karl as an option.
The Sacramento Kings have been struggling as of late with interim head coach Ty Corbin and they have slid out of any contention to make that 8th spot in the Western Conference. You can tell by the body language of the players, including DeMarcus Cousins that the situation is NOT right there. They seem to lack chemistry, and none of the players come out with the needed energy to win games. A coach like George Karl, who led Carmelo Anthony and the Denver Nuggets to the Western Conference finals and numerous successful seasons, can definitely turn things around for a franchise that has good players, and a dominant all-star like DeMarcus Cousins where they can center their offense around.
According to Adrian Wojnarowski of Yahoo! Sports:
Sources: Rapidly diminishing belief within factions – Kings, George Karl and DeMarcus Cousins' camps – that Karl becomes Sacramento's coach.

— Adrian Wojnarowski (@WojYahooNBA) February 8, 2015
Sources: Resolution one way or another by Sunday, but w/o hiring of Karl, Kings prepared to play out season with Ty Corbin as interim.

— Adrian Wojnarowski (@WojYahooNBA) February 8, 2015
Yahoo Sources: Contract terms not the issue between Sacramento and George Karl. They were closing gap on years and money this afternoon.

— Adrian Wojnarowski (@WojYahooNBA) February 8, 2015
Sources: Sacramento, George Karl talks have been twisting road, but GM Pete D'Allesandro's determination to reach deal is keeping it alive.

— Adrian Wojnarowski (@WojYahooNBA) February 8, 2015
Although some still seem hopeful that George Karl will be hired as coach, with DeMarcus Cousins firmly stopping this, it probably won't happen. I don't understand why DeMarcus Cousins wouldn't want it though, George Karl is a veteran coach who knows how to win games and be able to control characters in a locker room, like J.R Smith and Kenyon Martin.