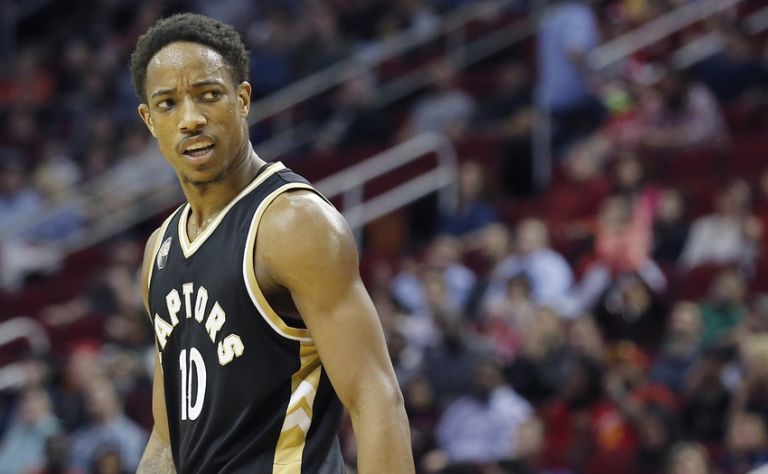 DeMar DeRozan was long considered to be one of the top five free agents in the class of 2016. The two guard out of Toronto was highly coveted by many teams partially due to the enormous amounts of money available. Teams had money to spend and why not spend it on a young, athletic two guard?
As the Raptors got deeper into the playoffs, chances of DeRozan leaving the lone team north of the border became very slim. DeRozan himself said he wanted to re-sign with the Raptors and all reports as of late indicated the same thing. Teams like the Los Angeles Lakers were interested but quickly backed off when it was made apparent that DeMar was returning to Toronto.
DeRozan has all but made it official. He will return to the Raptors on a five-year deal.
Following from Sam Amick of USA Today.
DeMar DeRozan has decided to re-sign with the Toronto Raptors, @USATODAYsports has learned. Terms not finalized.

— Sam Amick (@sam_amick) July 1, 2016
From Shams Charania of The Vertical on Yahoo! Sports.
DeMar DeRozan has agreed to a five-year, $139 million-plus deal with Toronto, sources tell The Vertical.

— Shams Charania (@ShamsCharania) July 1, 2016