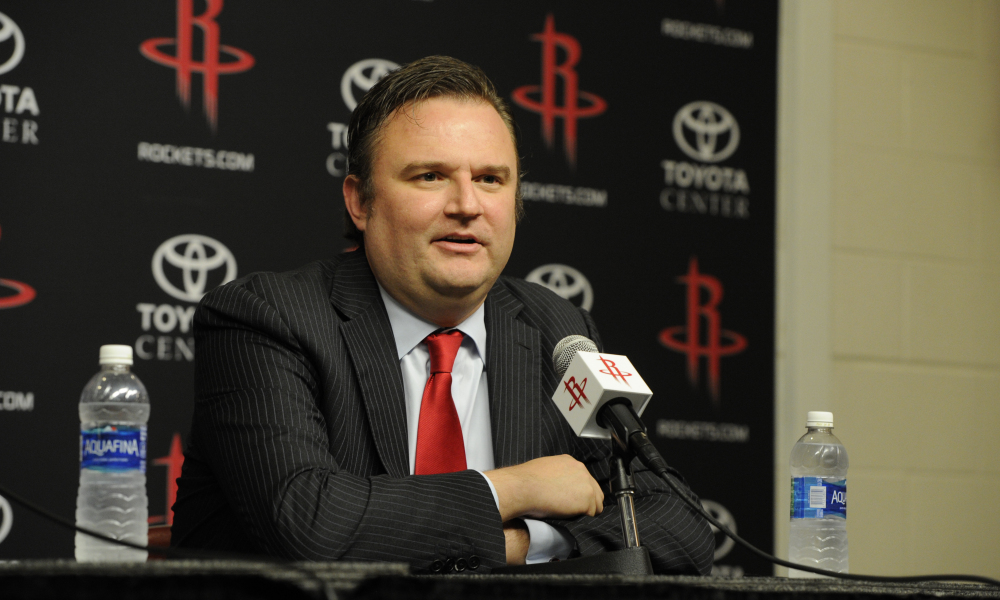 The Houston Rockets have enjoyed immense success over the past handful of years, despite falling just short of their ultimate goal of capturing an NBA title.
The Rockets are bonafide championship contenders in an impossibly tough Western Conference and a lot of that is thanks to general manager Daryl Morey. Due to his exceptional work over recent seasons, Morey and the Rockets have agreed to a five-year contract extension according to Houston Chronicle's Jonathan Feigen.
The Rockets and general manager Daryl Morey have agreed on a five-year contract extension, a deal that came together during the Rockets' surge back to contender status but began with talks during the Rockets rocky start of the season.




Tilman Fertitta, in his second season owning the team, said he was determined to lock up "one of the most respected GMs in the NBA."



A true commitment and sign of appreciation for Daryl Morey and the work he has done, this is a well-deserved extension for one of the league's better GMs. Morey has done a stellar job constructing a winning roster around superstar James Harden and has brought plenty of talent to Houston including point guard Chris Paul two years ago.
The Rockets are positioned to remain contenders for this year and beyond. Though Houston did lose some of their key contributors from last season, Morey was able to do what many perceived as impossible last offseason: retain both Chris Paul and Clint Capela.
Keeping that big three intact has proven to be a brilliant move, as the Rockets are perceived yet again to be one of the only true threats to Golden State. While Houston may very well still be a piece or two away from capturing that elusive NBA title, trust a shrewd operator such as Morey to do everything in his power to get it done over the next few years.