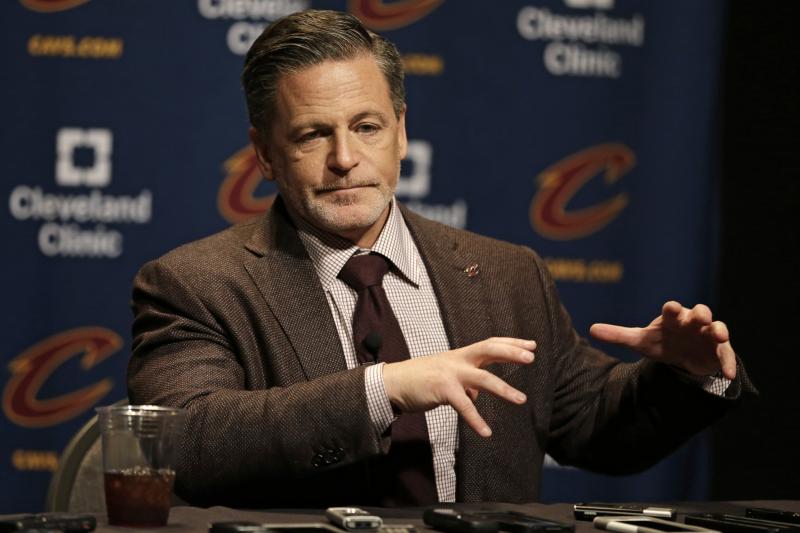 Cleveland Cavaliers owner Dan Gilbert says he received racist voicemails from fans after Lebron James' Donald Trump tweet.
James' tweet came after Trump rescinded the Golden State Warriors' invite to the White House.
Gilbert, while guesting on CNBC's "Squawkbox," said that he had gotten calls from fans ever since James called Donald Trump a 'bum' on Twitter last week.
U bum @StephenCurry30 already said he ain't going! So therefore ain't no invite. Going to White House was a great honor until you showed up!

— LeBron James (@KingJames) September 23, 2017
"[They] were some of the most disgusting things I have ever heard people say," Gilbert said on the "Squawkbox." "And you could hear it in their voice – the racism."
Gilbert described the nature of the calls further. "It wasn't even about the issue. That's what really got me. They went to who they really are, some of them," Gilbert said. "There's an element of racism in this country that I didn't realize existed."
The Cavs owner also says James is not aware of the calls he described as "vile." "I didn't even tell LeBron this. Now he's going to know." He adds that the two "haven't had any specific discussions about that."
This past week, sports communities have come together against comments Trump and his comments toward the NFL. Trump disparaged the names of NFL players who were bringing awareness to the racial injustice in our country.  The same week he took to Twitter to disinvite Stephen Curry and the Warriors.
James' tweet was in response to the comments Trump chose to make. It should be interesting how James continues to speak out during the NBA season.
The NBA has recently let their feelings be known about how they expect players in the league to act in regards to speaking out on social issues.
Commissioner Adam Silver prefers that teams abstain from protests during the national anthem. Teams, via memos sent by the league, are keen to how the league will handle demonstrations.