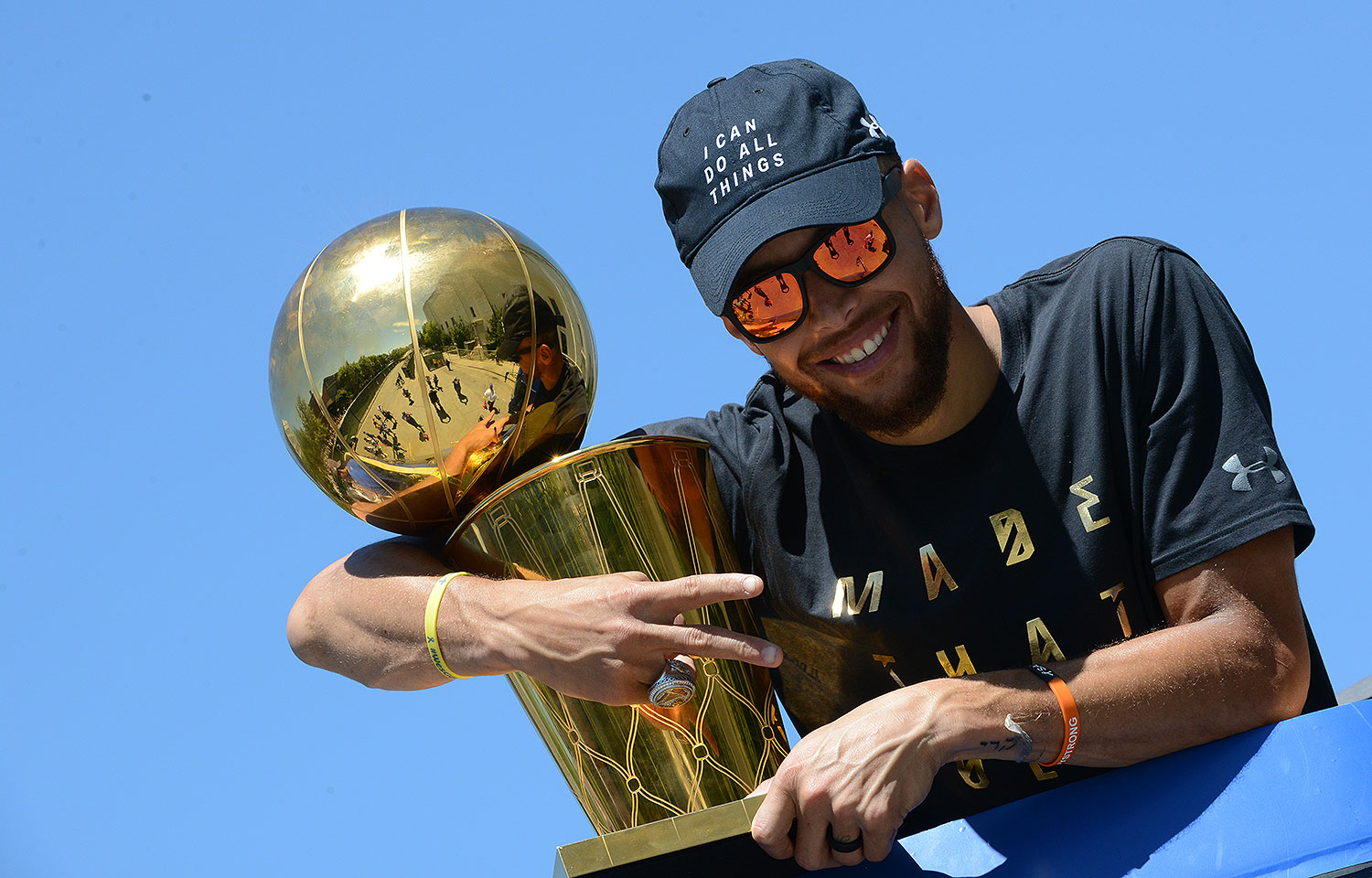 After the Golden State Warriors won the 2017 NBA Championship, many almost immediately assumed that the Golden State Warriors would skip the traditional visit to the White House. For decades, it has been a mainstay that the champions in every major sport and even college athletics visit the White House for the incumbent president to celebrate them and their achievements. Unfortunately for everyone, times have changed.
The current president in office is not the most liked, to put it very nicely. It should come as no surprise that Curry and his Warriors teammates are indeed leaning towards skipping the visit altogether. Members of the New England Patriots did the same earlier this year but the Warriors could be the first time in recent memory to skip as a collective. Stephen Curry hopes the decision to not visit the White House will send a message more than anything.
Following comes from Anthony Slater of The Athletic.
Easily the most forceful answer at Warriors Media Day on the White House decision has come from Steph Curry pic.twitter.com/01av461eCZ

— Anthony Slater (@anthonyVslater) September 22, 2017
'The Jump' also sat down with Curry and spoke about his decision.
From #TheJump: Steph Curry says "we have the opportunity to send a statement…to stand for something" by not going to the White House. pic.twitter.com/aY6awi9pIu

— Rachel Nichols (@Rachel__Nichols) September 22, 2017