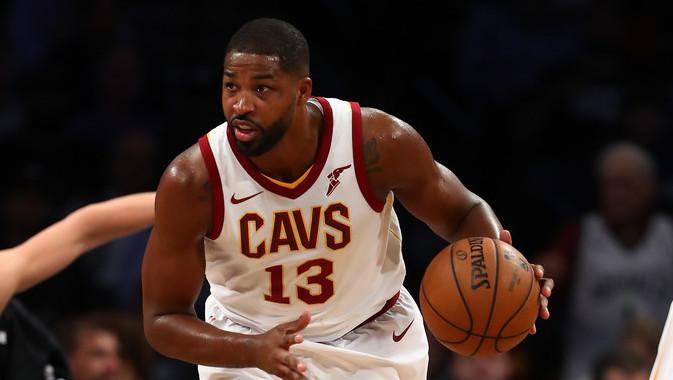 The Cleveland Cavaliers are looking to offload one of their bigs ahead of this season's trade deadline. Have we heard this before? Yes, but it is not who you may think. According to Chris Haynes of Yahoo Sports, the Cavs have made Tristan Thompson available on the trade market.
Yes, Kevin Love has been the name most-discussed name when it comes to Cleveland trade candidates. But in terms of actual trade feasibility, Thompson may be easier to move. He is younger, has an expiring contract, and fills a more niche role on a contender. Every team needs an energetic rebounding fiend who will buckle down defensively when it matters most. It is worth noting that he is traditionally an iron man who avoids injury. Cleveland has reportedly made it "a priority" to move Thompson, though there may be some external push to have the big man moved from the failing Cavaliers franchise.
As other media has written, Thompson's reps are definitely looking to get him out of Cleveland, though. I wrote a couple of weeks ago that I expected he would likely generate more trade interest by the deadline than Kevin Love, for multiple reasons.

— David Aldridge (@davidaldridgedc) February 5, 2020
One team that is reportedly kicking the tires on Thompson is the Washington Wizards. Though not a contender (yet they are only a few games out of the woeful Eastern Conference playoffs), Washington could be looking to acquire Thompson's Bird Rights ahead of next season – when they will presumably get John Wall back from injury.
Chris Mannix of Sports Illustrated reports that the Boston Celtics and Los Angeles Clippers may have some interest in Thompson. It was reported earlier that the Clippers are scouring the trade market for additional wing and center depth, and Thompson certainly fits one of those.