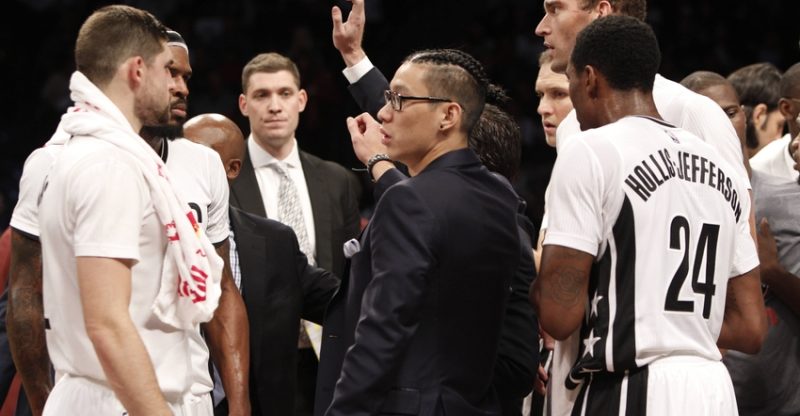 The Brooklyn Nets were not supposed to be good this season. They aren't. The Nets were supposed to be the worst team in the league. They aren't.
General Manager Sean Marks and head coach Kenny Atkinson went through a tedious but calculated offseason. They made many moves, including trading their second best player into a draft pick that turned into former Michigan star Caris Levert. Marks and Atkinson took a different approach compared to many past Brooklyn offseasons. They tried to spend as little money as possible, signing short-term and cheaper deals with young players that possess limited potential or veterans who know their role and can support a locker room. They threw big money at restricted free agents in free agency, such as Allen Crabbe and Tyler Johnson, but for better or worst, both players' offer sheets were matched by their respective teams. The Nets were unable to procure an above average free agent signing, but here they are fighting and scrapping in every game they play.
Heading into the weekend of November 19th, the Nets are 4-8. They are nothing special and if I was a betting man I'd highly suggest you don't bet on them making the playoffs. That being said, the Nets are respectable and you cannot just look past them and consider them a win. Why is that? How are the Nets 4-8 with the team they have?
It all starts with hustle. The Nets hustle.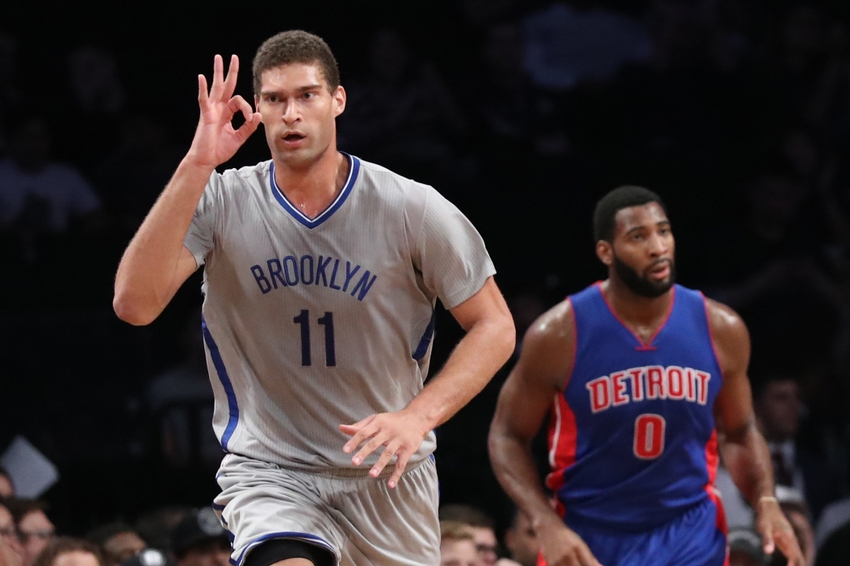 As of early morning on November 19th, the Nets lead the league in pace. Their pace is 104.62, just above the Phoenix Suns, who have a pace of 104.35. Compared to the slowest team in the NBA, in terms of pace, the Utah Jazz, the Nets average about 12 more possessions per game than Utah. The Jazz average 92.68 possessions per game. That provides Brooklyn with many more scoring opportunities. It shows that they run, and they run a lot. For a team that does not have the natural-born scores as teams like the Warriors and Cavaliers possess, this stat is very important for Brooklyn. Extra possessions improve their chances to stay in and win games.
Sticking with hustle, but moving to the defensive side of the ball, the Nets are nowhere near a stellar defensive team, but their hustle makes them competent. Brooklyn leads the league in shots contested per game, contesting 70.9 shots per game.
The Nets defense is not good. On average opponents score 112 points per game against the Nets. They are 28th in the league in points allowed per game. That is bad, but thinking of what it could be if the Nets did not contest shots or average 8.3 steals per game is even scarier.
The defense is not the best place to look at when trying to prove the Nets are competitive. Brooklyn's offense is fast paced, but they also shoot the ball. They are 2nd in the league, behind only the Houston Rockets, at three-point shot attempts per game. They average 34.3 per contest. They are the fourth best team in the league three-pointers made per game, hitting 11.3.
Going back to the additions the Brooklyn Nets made this offseason, they are getting solid production from them. It starts with their best move of the offseason – until we see how Jeremy Lin plays when he returns from injury – Trevor Booker. He is all hustle.
In this late game situation against the Detroit Pistons, with about one minute left, he makes a huge game-saving play thanks to his hustle.
Booker is averaging 9.3 points and 8.1 rebounds in 26.2 minutes per game. He also averages 1.8 steals and 0.8 blocks per game. He signed a value contract with the Nets over the summer, and the Nets are reaping the benefits that come with Trevor Booker.
Jeremy Lin has only played in five games this season due to a left hamstring injury, but before he went down, he was playing exceptional basketball. He averaged 15 points and 6.2 assists in only 26.9 minutes in the first five games of the year. Luckily, the Nets will likely have him back soon, as he is likely only two games away from returning.
Joe Harris and Justin Hamilton are back in the NBA. Did you know that? Likely not, but they are actually contributing to the Nets in legitimate minutes this season. Harris is the scorer he always has been although he is not shooting the three ball particularly well. He's averaging 9.1 points and 2.7 boards per game this season. Justin Hamilton has been a fantastic surprise so far this year. He's averaging 8.9 points and 4.8 boards per game. He is also hitting 43.5% of his three-pointers. Hamilton's production has eased the burden on injury prone Brook Lopez, who's also having a spectacular season.
Lopez's game was always supposed to age well, but that was before he added a three-point shot. No one expected that to happen, but here Lopez is, forcing 7″ centers to chase him out on the perimeter. He's shooting 35.7% from deep this year, the second-best average on the Nets, behind Hamilton. His scoring has gone absolutely nowhere. He's scoring 20.7 points per game and grabbing sufficient 5.2 boards. It is interesting how Lopez has had maybe his best season of his career yet with the Nets playing at such a fast pace.
Brooklyn has found a way to be competitive with less talent compared to other teams. You have to play fast, hustle more than the other team, and shoot the ball. The Nets are not the worst team in the NBA. They won't blow you away, but if you look past them, they'll make you pay.
(editor's note: all stats shared come before November 19th)