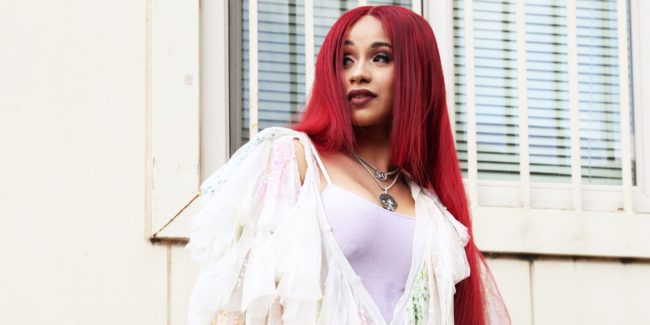 Cardi B is in her prime.
Cardi is a force to be reckoned with. The former dancer-turned reality star has taken over the charts in many ways people thought couldn't be done by her. With the release of her first mixtape, Gangsta Bitch Music Vol. 1 in 2016, many didn't figure she'd blow up over night.
While the Bronx rapper previously saw success with her single "Lick", her latest single "Bodak Yellow" is taking the world by storm. Recently, Bodak Yellow became the highest-charting single by a female rapper since Nicki Minaj's "Anaconda" in 2014.
While the hit record has been charting on Billboard and Apple Music, it wasn't until it reached the top 20 where we knew Cardi was taking over. "Bodak Yellow" has climbed from #28 to #14 this past week on Billboard. The hot club anthem has also risen in streaming charts as well as an increase in radio play.
With the success of "Bodak Yellow" and her recent performance at OVO Fest, Cardi is doing big things.