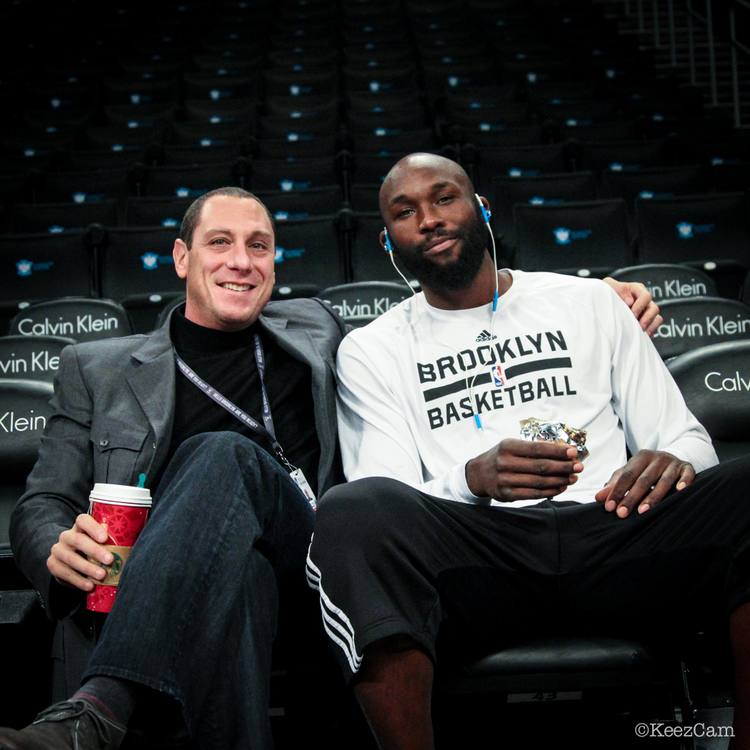 Andy Miller is an NBA super agent and the leader of ASM Sports management, an agency that represents a laundry list of NBA talents. Miller orchestrated mega-deals for his clients Serge Ibaka, Kyle Lowry and Jeff Teague this past summer, helped Timofey Mozgov, Austin Rivers and Trevor Booker score the biggest contracts of their careers thus far and also represents young stars Kristaps Porzingis and Myles Turner. But a former employee currently has Miller's ASM sports management group under fire by the FBI.
An FBI probe into fraud and corruption in college basketball was revealed today and court documents say former ASM Sports agent Christian Dawkins was arrested today. Documents from the FBI revealed a link between some of the four college basketball coaches arrested around the nation on Tuesday and Dawkins who was let go by ASM back in May.
Still going thru the court docs…

FBI has a list of coaches who've dealt closely w/ the sports agent (Christian Dawkins) arrested today pic.twitter.com/BN9DAd1dXk

— Jon Nyatawa (@JonNyatawa) September 26, 2017
More details from the FBI allegations: Bland met with Christian Dawkins, the former NBA agent, this July in Las Vegas: pic.twitter.com/mFFR7EKOwM

— Joey Kaufman (@joeyrkaufman) September 26, 2017
While Miller himself is not the focus of the investigation, his computer reportedly was confiscated by the FBI, according to reports from Darren Heiter of Forbes and Sports Agency Blog and also Jeff Goodman of ESPN.
Sources: Basketball agency ASM Sports was raided today. FBI had warrant, took Andy Miller's computer.

— Darren Heitner (@DarrenHeitner) September 26, 2017
Can confirm this, per source. Andy Miller one of biggest NBA agents. Had employed Christian Dawkins. https://t.co/HEV401gHaz

— Jeff Goodman (@GoodmanESPN) September 26, 2017
In total, ten individuals connected to two separate but connected schemes have been arrested. Federal officials have stated that the investigation is currently ongoing. We'll update you as more information comes out.