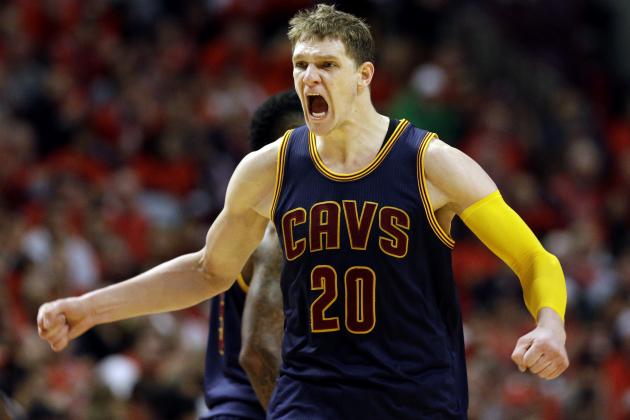 The Los Angeles Lakers have reached agreement on a four-year, $64 million deal with Timofey Mozgov, league sources tell Adrian Wojnarowski of The Vertical.
.@WojVerticalNBA: Lakers, Timofey Mozgov have agreed to four-year, $64 million deal.

Live: https://t.co/92ODzkg0ai

— The Vertical (@TheVertical) July 1, 2016
Mozgov, who won a title this season with Cleveland, saw his minutes dip this year after being a productive member of the team in 2015. In the Playoffs, Mozgov only saw 5.8 minutes per contest.
Mozgov is the first free agent to be signed this offseason, an offseason that's sure to consist of several players being given hefty contracts.
The Lakers contacted Mozgov at 12:01 A.M. Friday morning, according to Adrian Wojnarowski. He was the first free agent contacted by the Lakers.
Cleveland never showed interest in bringing back the 7'1″, 275-pound Mozgov, who's role dramatically regressed over time in his tenure with the team.
Mozgov averaged 6.3 points and 4.4 rebounds per game with the Cavaliers this past season. He went un-selected in the 2008 NBA draft before signing with the Knicks in 2010 to begin his NBA career.