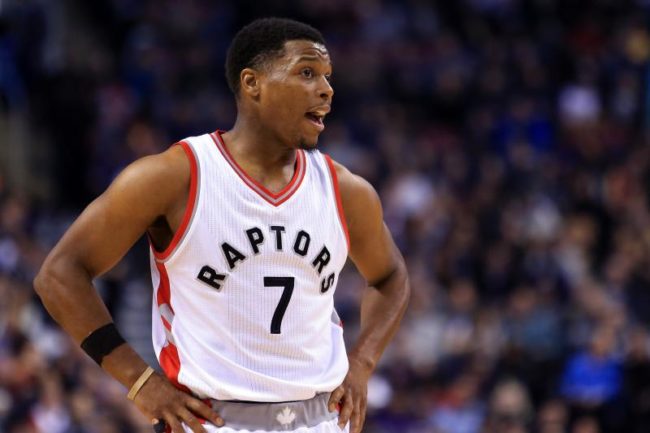 Kyle Lowry has re-signed with the Toronto Raptors, as the guard announced on The Player's Tribune:
I'm coming back to Toronto because my heart is telling me that it's home — and because staying home, for me and my family, feels like the right thing to do. My heart is telling me that this is the best city in the world, with the best basketball fans in the world. It's telling me that the Raptors can be a championship-level team, sooner than later. And I'll be honest (and don't hate) — it's telling me that I've still never had poutine.

But most of all: It's telling me that, if you're looking for people to believe in — choose the people who believed in you first.

And if you start something?

Man, you finish it.
The deal between Toronto and Lowry is a three-year agreement worth $100 million, according to Michael Scotto of Basketball Insiders.
Source: Kyle Lowry and Toronto Raptors have agreed to a 3-year, $100 million deal.

— Michael Scotto (@MikeAScotto) July 2, 2017