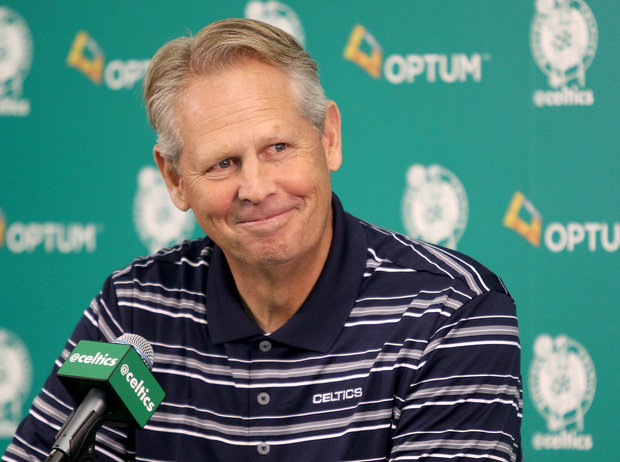 Loyalty is always a hot topic when discussing NBA players and team front offices. When a player leaves a team for another, his loyalty is immediately questioned. Conversely, when players are traded no one seems to question the loyalty of the team owners and general manager. Case in point, the Kyrie Irving, Isaiah Thomas trade. Images of fans burning Thomas' jersey went viral, prompting his new teammate to come to his defense via a Twitter tirade.
Thomas gave all he had to the Boston Celtics and the fan base last season, even continuing to play on an injured hip that has become a serious problem for him. Boston even made a trip to the Conference Finals, where Isaiah missed three games because of the severity of his hip injury. Even still, general manager Danny Ainge had no reservations in sending Thomas to Cleveland with Ante Zizic, Jae Crowder, and the Brooklyn Nets 2018 first-round pick.
Former Celtics player, Antoine Walker detailed his experiences with Ainge on the SouthSide Heat podcast,
One thing you have to understand, [I] went through this with [Ainge] in 2003, [Danny Ainge] is a liar. First of all, Danny Ainge took over in my seventh year with the Celtics. He took over in the summertime when [the team] had just been eliminated in the second round by the New Jersey Nets. We're in preseason and training camp, we get to the last preseason game, and the Celtics decide to trade me. Obviously, I took it hard. [I] had been there seven years, we had just started to become a playoff team. Me and [Paul Pierce] had just finished up our fourth year [as] the second-leading scoring duo behind [Shaquille O'Neal] and Kobe Bryant. We were starting to build something very special there [and then] [Ainge] traded me for whatever reason. Obviously, [Ainge and I ] had a war of words that was very public…over the situation.
In 2005, Walker was traded back to Boston in a later deal that featured Gary Payton. A few months later, however, Ainge traded Walker again to the Miami Heat. The former All-Star certainly has some reason to be upset with the way he was moved around by Ainge, but going as far to call the GM a liar may be a bit too far.