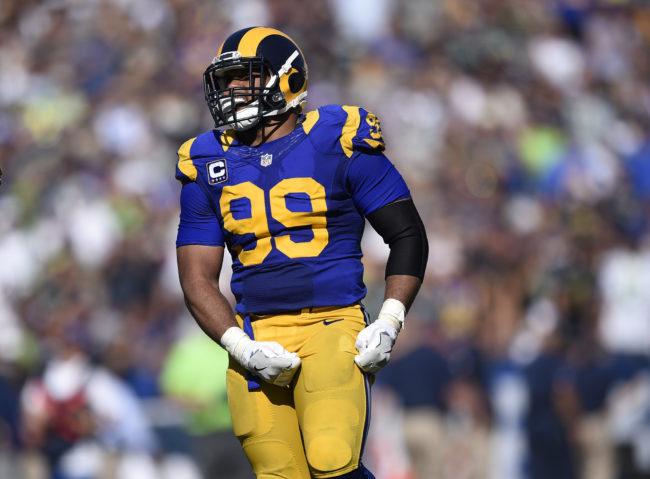 Rams defensive tackle Aaron Donald is willing to take his fight for a new contract into the regular season. According to Adam Schefter, Donald may be willing to sit the entire season.
Rams DT Aaron Donald's holdout is threatening to last into the regular season, per league sources. One source… https://t.co/C3Lk4M1aQz




— Adam Schefter (@AdamSchefter) August 17, 2017



The University of Pittsburgh alum was taken in the first round of the 2014 NFL Draft. Donald so far has had a solid career with 163 combined tackles and 28 sacks over 48 games played. He is a young player in his prime and is someone you would love to have on your defensive front. His natural skill and determination to get better will drive fear into any offense. He is quick and has tremendous pass rushing abilities.
It would be in the best interest of the organization to make Donald as happy as he can be. If Donald is feeling this strongly about his contract, then he is far from happy. Things can change quickly though. The Rams cannot lose such a valuable player during this period of the rebuilding process. He is a cornerstone of the defense. If I am a Rams fan, I would do my best to convince the organization to pay him. Because if the Rams do not pay Donald, somebody will.