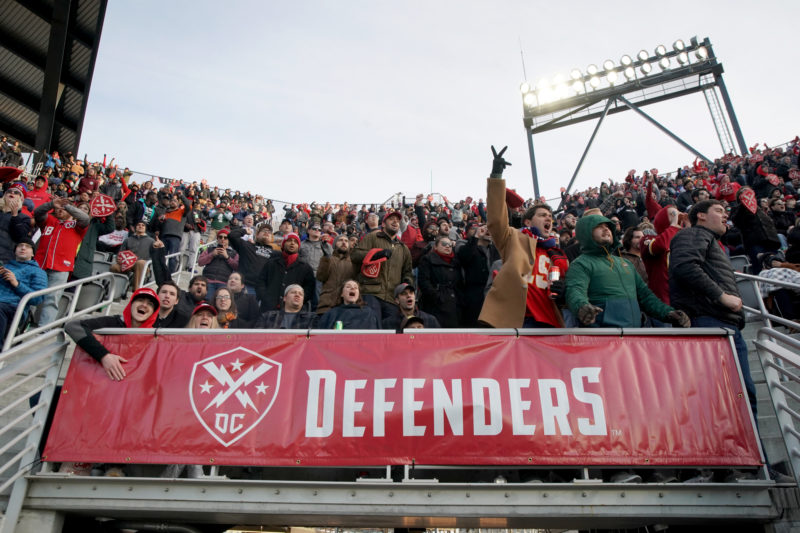 After a two-year hiatus, it looks like the XFL will make its way back to the field. Earlier this week, the league announced that it had landed a multi-year deal with ESPN. Under the agreement, all 40 regular season games and three playoff games will be aired on an ESPN or Disney-owned platform.
"The XFL will tap into sports fans' deep love of football by emphasizing competitive action while dedicating itself to innovation and entertainment," ESPN Chairman Jimmy Pitaro said in a press release.
"You can see a great path to success when you combine the reach and influence of ESPN and Disney with the collective vision of XFL leadership led by Dany, Dwayne and Gerry."
In addition to locking in a multi-year agreement with ESPN, the XFL has also announced that it plans to return to play on February 18, 2023.
The league has been sidelined since March of 2020 due to the pandemic. Since then, Dany Garcia, Dwayne Johnson and Gerry Cardinale's RedBird Capital Partners have taken over as the league's ownership group. Now, the XFL is looking to re-enter into many of the markets that helped drive the re-introduction of the league in 2020.
"This is a definitive moment for the XFL and the beginning of an incredible, long-term partnership for the league, building on my longstanding, very successful legacy relationship I've had with Disney throughout my career," Johnson said about the league's return and its partnership with ESPN.
"We're excited to be working with global visionaries that are aligned with the XFL's values, are true team players and share our ambitious goals to grow the XFL as a global sports and entertainment business."