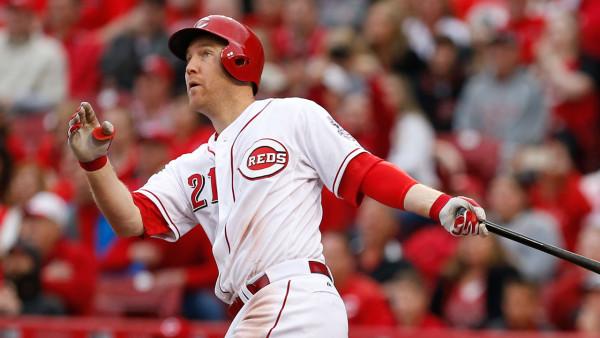 It's official the home run derby champ is headed to the windy city!
Trent Rosecrans of the Cincinnati Enquirer was the first to report (on Twitter) that Todd Frazier was headed to the White Sox. Later it was reveled that the Dodgers were also involved in the trade.
White Sox Acquire: Todd Frazier
Reds Acquire: Jose Peraza, Scott Scheber, and Brandon Dixon
Dodgers Acquire Frankie Montas, Trayce Thompson, and Micah Johnson
The headliner in the trade is Frazier who comes with two more years of control. Frazier slugged for 35 homers in 2015 and will bring in some much needed power to the White Sox lineup. The move also allows the Sox to move newly acquired Brett Lawrie to 2nd base. It appears with this move that All-Star left hander Chris Sale isn't going anywhere.
The Reds will take the Dodgers 4th and 13th ranked prospects as part of the compensation for Frazier (Peraza, Scheber). Peraza is a former Braves top prospect who was sent in a trade deadline deal for Hector Olivera who was signed from Cuba late last year.
Los Angeles makes the trade particularly interesting acquiring Trayce Thompson, brother of Warrior 2 guard Klay Thompson. LA also will receive Montas and Johnson who are currently ranked as the White Sox's 3rd and 5th ranked prospects. It appears for the time being that the Dodgers are the clear winners in this trade. LA drastically improves its farm team while only sacrificing Peraza who hit .182 during his brief Dodgers stint. The Dodgers now have the means to set up a bigger trade without having to deal away Corey Seager or Julio Urias.