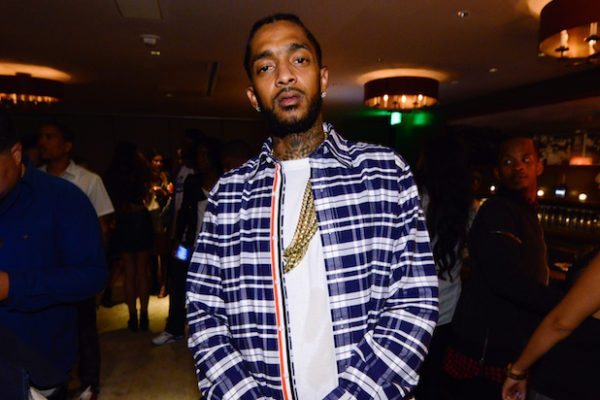 Less than a year ago, Nipsey Hussle was shot and killed in his hometown of Los Angeles, California. While his passing brought tears to the eyes of many, his legacy empowered many to keep moving forward. As he put it, the marathon continues.
Today, the marathon continued as Nipsey Hussle's most recent project, Victory Lap, officially went platinum. Released in 2018, the Grammy nominated album featured everyone from Diddy to The Dream. The project debuted on the Billboard 200 charts at number four with 53,000 units sold.
Since his passing, the California has continued to expand his musical legacy. "Racks In The Middle" featuring Roddy Ricch has amassed over 122 million views on YouTube. He also appeared on DJ Khaled's mot recent album, Father of Asahd. Not to mention, his work on that project earned him a posthumous Grammy nomination.
Moving forward, his legacy will be documented in a biography due out later this year. Check back next month to see how he fares at the Grammy Awards. Rest in power Nip!