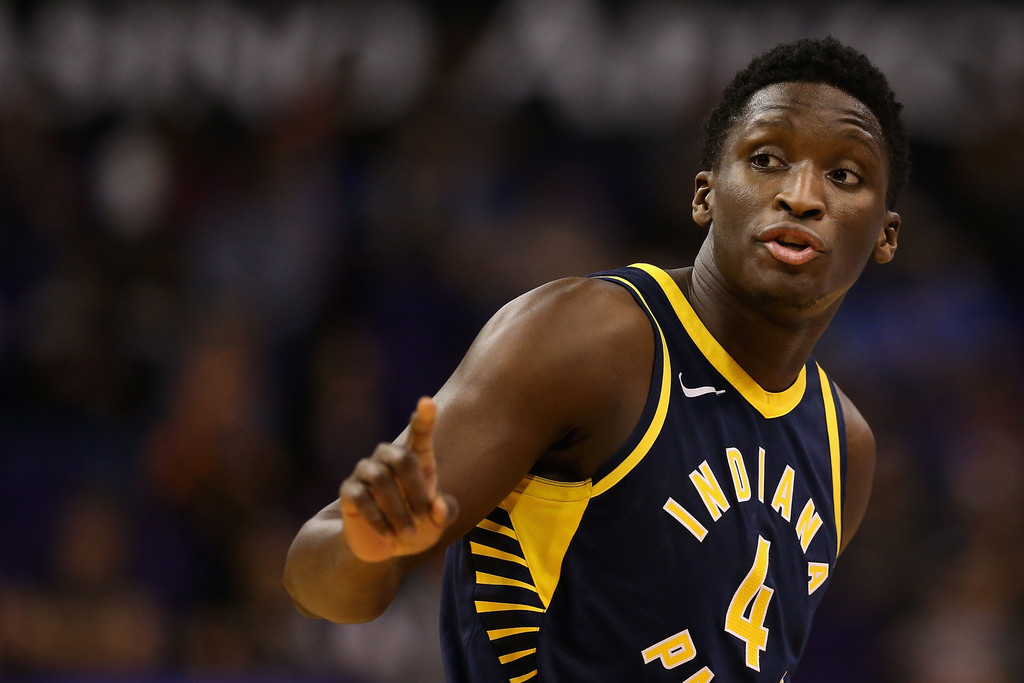 The Indiana Pacers will be without their star shooting guard for an undetermined amount of time. Victor Oladipo will be out indefinitely with knee pain, the team announced in a press release. While the outlook appears grim, there is reason for optimism.
ESPN's Adrian Wojnarowski reports that Oladipo has no structural damage and is not expected to miss significant time. Certainly a positive for the Pacers, who are 13-9 on the season.
Pacers All-Star guard Victor Oladipo (sore right knee) is still working himself back into game condition and is expected to return in the near future, league sources tell ESPN. There are no structural issues with his knee.

— Adrian Wojnarowski (@wojespn) November 30, 2018
Indiana is 3-3 on the year so far without Oladipo, though that may improve with this immediate upcoming schedule. The next five games for the Pacers are against teams below .500. They will face the Kings twice, the Bulls, the Magic, and the dysfunctional Wizards.
Victor Oladipo has continued to be a star this season after his breakout campaign a year ago. He has put up 21.4 points, 6.6 rebounds, and 4.7 assists per game this season. So far in his absence, Indiana has utilized Tyreke Evans as the starting shooting guard for Oladipo.