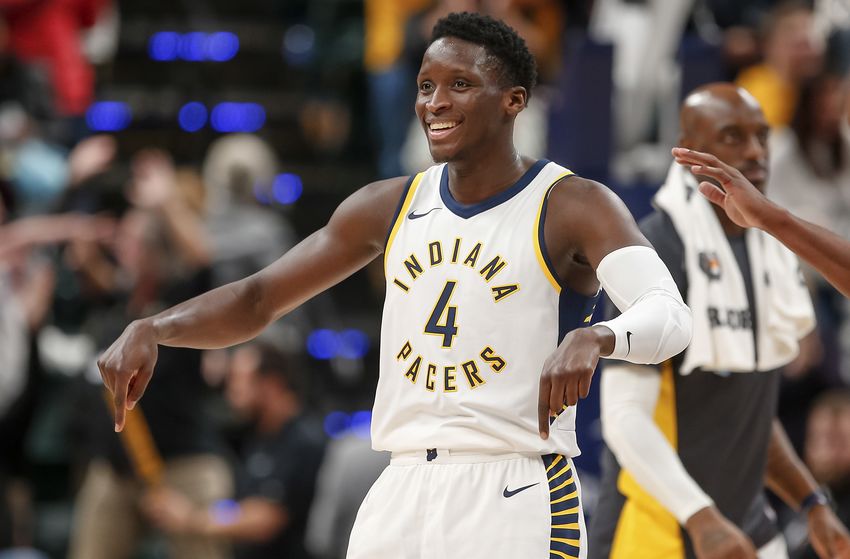 Indiana Pacers shooting guard Victor Oladipo has been named the 2018 NBA Most Improved Player, after having easily his most successful season, which included leading the Pacers to a playoff appearance before falling to the Cleveland Cavaliers in seven games.
Oladipo, who was traded from the Oklahoma City Thunder to the Indiana Pacers last summer for disgruntled star Paul George and young big Domantas Sabonis, averaged an incredible 23.1 points, 5.2 rebounds, and 4.3 assists, increasing his scoring average by over seven points in one of the more incredible single-season breakthroughs in recent memory.
The George-Oladipo trade was looked at as one of the more uneven transactions of the 2017 offseason, but the first-time All-Star made the deal more than worth the cost of George, with the Indiana product arguably having a better season than the Thunder forward.
The Pacers entered the 2017-18 NBA season with lottery expectations, as the team was looked at as a bottomfeeder in the Eastern Conference prior to the start of the season, but Oladipo's unexpected improvement, along with key contributions from the aforementioned Sabonis, among others, led the Pacers to a wildly successful 48-34 season, earning the fifth seed in the conference.
Oladipo will look to not only solidify himself as a consistent All-Star caliber player but also build on the unexpected success the Indiana Pacers enjoyed this season.