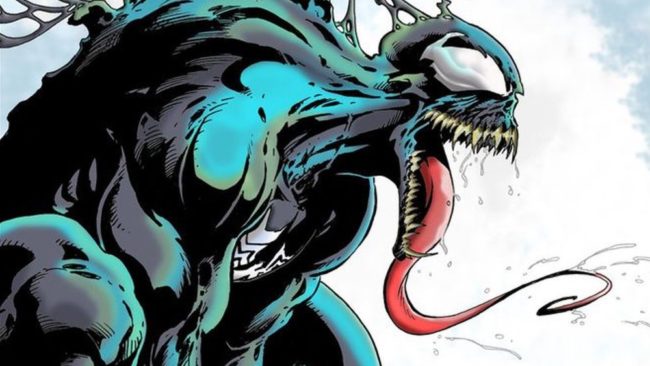 'Venom' to be set in the MCU? Probably.
Over the weekend while doing press for Spider-Man: Homecoming overseas. Sony's Amy Pascal potentially dropped a bombshell in regards to Venoms place in the MCU. Pascal revealed that she believes that the upcoming 'Venom' and 'Silver and Black' films will take place in "adjunct" to the MCU.  The dictionary defines adjunct as "a thing added to something else as a supplementary rather than an essential part." Meaning that if Pascal is indeed telling the truth here that both 'Venom' and 'Silver and Black' will technically take place in the Marvel Cinematic Universe. Though it seems like Marvel super producer Kevin Feige, who was sitting next to Pascal when the comments were made. Was visibly shaken by what Pascal was revealing seeing as he stated less than a week ago that the films would not take place in the Marvel Cinematic Universe. This "adjunct" situation doesn't sound that much different than the Marvel Cinematic Universe vs Marvel Netflix Universe relationship, to be honest. Which has produced some of the best Marvel content to date while striking a much more adult tone. How this all plays out will only be known with time but for now, it sounds like Venom is indeed in the MCU.
Check out the video below for a look at Pascal's comments and Feige's classic reaction.