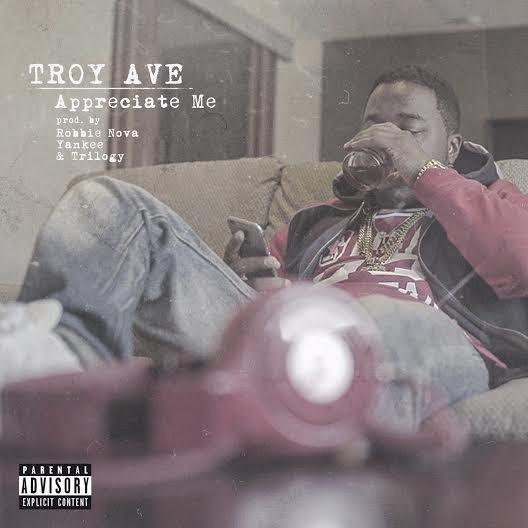 Troy Ave has had a very rough 2016 thus far. The most recent news concerning his Irving Plaza shooting incident has resulted in the Rapper suing Irving Plaza and Live Nation for lack of security for allowing people in through VIP without being checked.
Following that news it was reported that a new album from Troy would be coming soon. The album is titled 'Roland Collins' which is Troy Ave's government name.
Shortly after the album announcement we are found here with the very first single from the 'Roland Collins' project, 'Appreciate Me'. Check out the new single below and when the project releases (Aug 12th) we will have that stream ready for you guys.