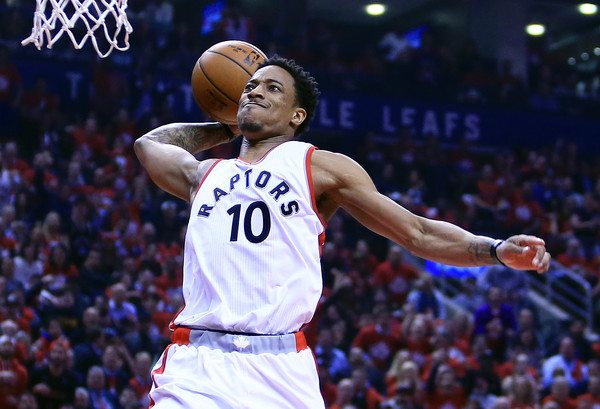 As free agency is starting to dwindle down, the Toronto Raptors find themselves off of the free agent market as they have inked a new deal with Sun Life Financial for a jersey sponsorship, according to Rick Westhead of TSN.
The Toronto Raptors have signed an agreement with Canadian insurance company Sun Life Financial to put its logo on the front of Raptors team jerseys for the next three seasons, TSN has learned.

Two people familiar with the matter told TSN that the deal is worth more than $5 million (Canadian) per year for Raptors parent company Maple Leaf Sports & Entertainment Ltd.
In April of 2016, the NBA decided to sign a deal that would allow jerseys to have advertisements on them as a trial for three years. Over that time, multiple teams have signed with sponsors, like the Cleveland Cavaliers with Goodyear, the Minnesota Timberwolves with FitBit, and the Orlando Magic with Disney.
Other teams to have signed a deal with a sponsor include the Philadelphia 76ers, the Utah Jazz, the Sacramento Kings, the Boston Celtics, and the Brooklyn Nets.
There are still about 20 teams in the league who haven't yet signed a jersey deal with a sponsor, so there should be more deals coming over time.