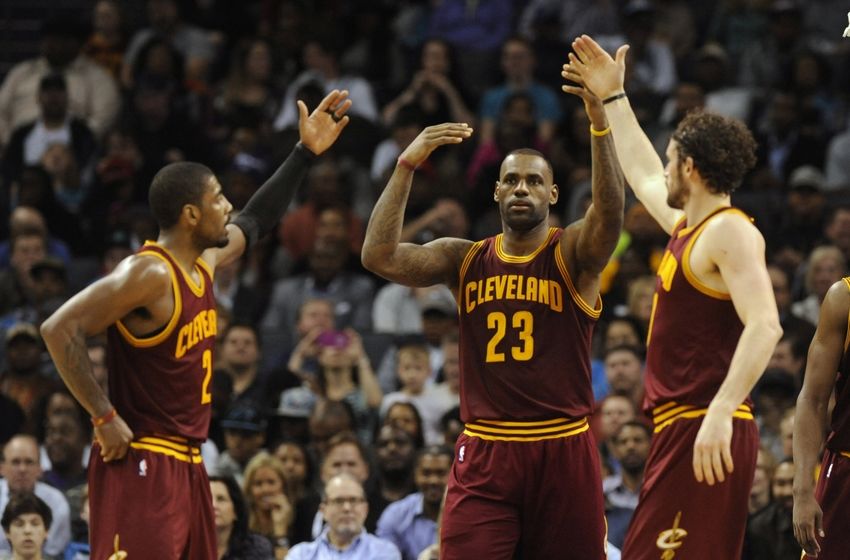 The NBA is officially allowing teams to have sponsors on their jerseys beginning in the 2017-18 season. The Philadelphia 76ers were first to do it with Stubhub, the Sacramento Kings followed with Blue Diamond Almonds and then the Boston Celtics announced a partnership with General Electric. Yesterday, the Brooklyn Nets officially announced a deal with software company Infor. Now it appears that the defending NBA champions are close to a jersey sponsorship deal of their own.
The Cleveland Cavaliers will apparently be agreeing to a deal with the Akron-based company Goodyear. The company is best known for their tires and sponsorship with Nascar star Dale Earnhardt Jr.
Following from Scott Soshnick of Bloomberg.
Goodyear Tire & Rubber Co. will place its logo on the uniform of the Cleveland Cavaliers, whose superstar player shares a hometown with the tiremaker, according to people familiar with the deal.

The agreement — part of a first-time effort by NBA teams to sell corporate sponsorship of jersey patches — was described by people who asked not to be identified because the partnership hasn't been publicly disclosed. While no financial terms were given for the Cleveland pact, people familiar with four previously announced deals had pegged their value at about $5 million to $10 million a year.

Spokesmen for Goodyear and the Cavaliers declined to comment.
We'll have more information once the news becomes official.