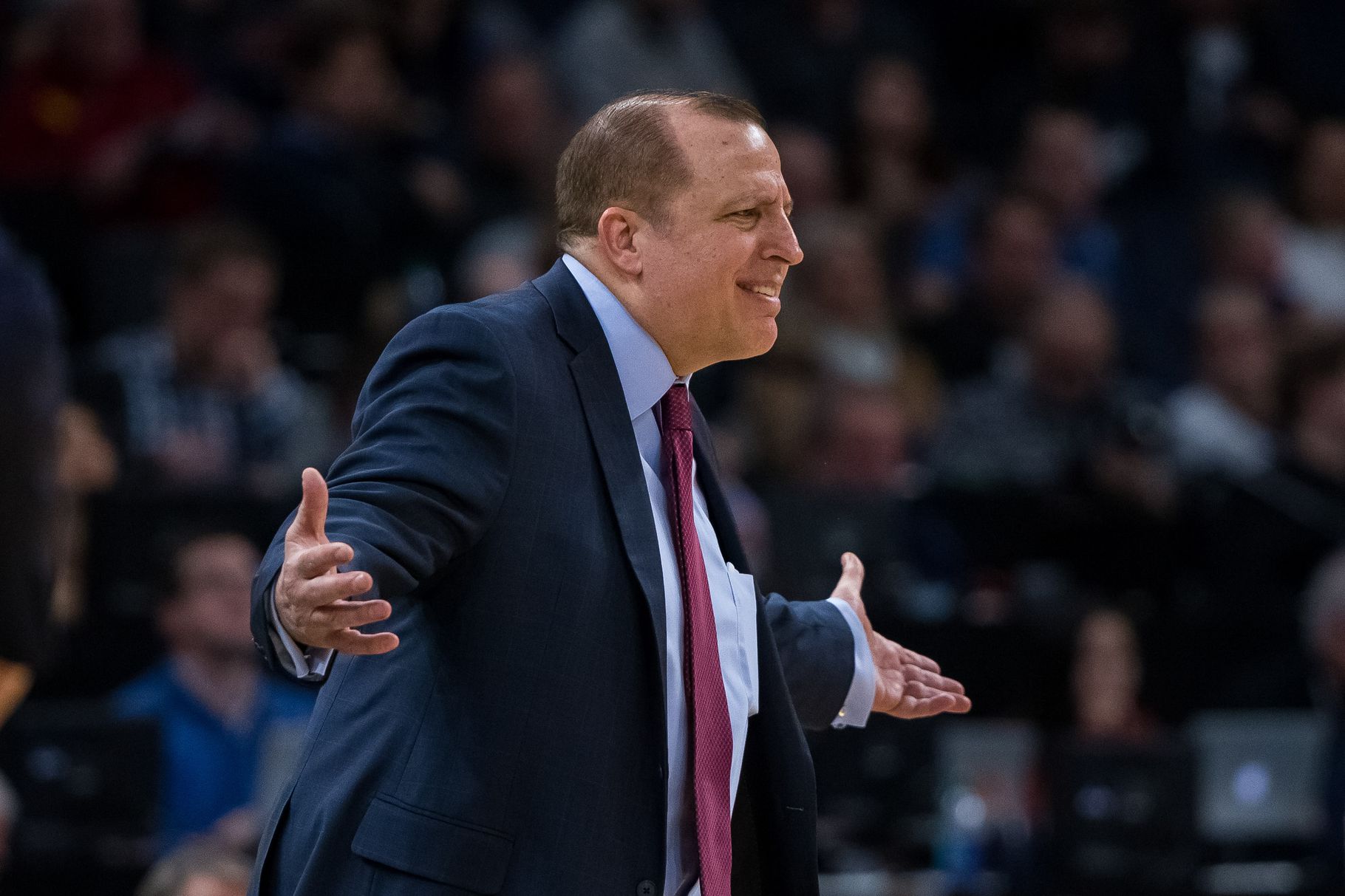 Minnesota Timberwolves Head Coach and President of Basketball Operations Tom Thibodeau would sooner dissolve his contract with the team than trade away star swingman Jimmy Butler, who reportedly requested a trade, reports Sean Deveney of The Sporting News:
Butler, acquired last summer in a trade with the Bulls, had become part of that thought process. Thibodeau has zero interest in taking a step back with Minnesota, even, according to sources, if it means he ultimately parts ways with the team.

"No one expects Tom to coach a 25-win or even 35-win team," one front-office executive told Sporting News. "Even if he has to agree to dissolve the contract, they'd do that before they go and trade Butler for draft picks."
The message here is clear: Thibodeau is a coach accustomed to leading good teams to playoff appearances; he doesn't want to head a rebuilding effort.
In his seven years as a head coach, Thibodeau has coached just one losing team – the 2016-17 Minnesota Timberwolves. That Wolves team won just 31 games. In 2017-18, however, Thibodeau righted the ship by acquiring Butler from the Bulls. In 2017-18, Minnesota won 47 games and made the playoffs.
Apparent chemistry issues are leading to Butler attempting to force his way out, however. It's looking more and more likely that Butler will be traded, despite Thibodeau's wishes. Owner Glen Taylor ultimately has the final say, and he'll almost certainly prefer to get some value in return for Butler, rather than let him walk next summer.
Butler's preferred trade destination is reportedly the Los Angeles Clippers, with the New York Knicks and Brooklyn Nets as other, lesser preferences.