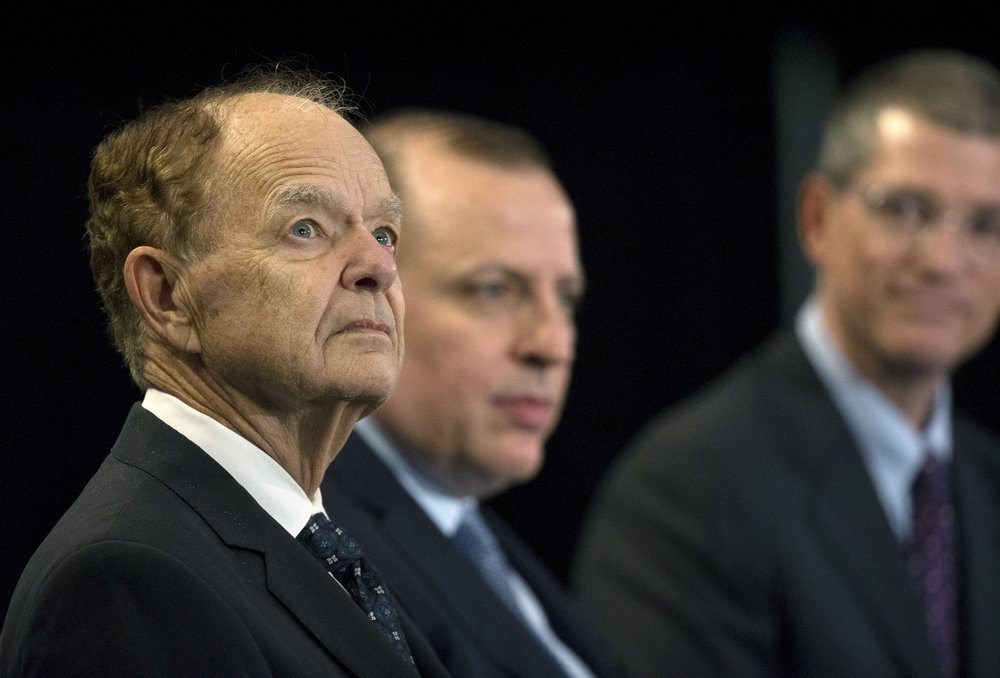 The Minnesota Timberwolves have reportedly fired president and head coach Tom Thibodeau according to ESPN's Adrian Wojnarowski. The move comes just hours after the team demolished the Los Angeles Lakers by 22 points.
Minnesota has fired President and Coach Tom Thibodeau, league source tells ESPN.

— Adrian Wojnarowski (@wojespn) January 7, 2019
Jon Krawczynski of The Athletic reports that assistant Ryan Saunders will be the interim head coach for the Wolves. That name may sound familiar, and it should. Ryan is the son of late Minnesota coach Flip Saunders.
Ryan Saunders will fill in on an interim basis. Layden is the GM, Sources told @TheAthleticMIN

— Jon Krawczynski (@JonKrawczynski) January 7, 2019
Krawczynski notes that the Wolves have been evaluating Thibodeau since the team had to give in and move disgruntled star Jimmy Butler to the Sixers. He was informed of the firing immediately after the win over the Lakers.
Sources tell @TheAthleticMIN that wolves evaluated Thibs and team over the last period post Jimmy Butler trade and just decided that something needed to change. The sense of urgency is through roof. Thibs informed right after game

— Jon Krawczynski (@JonKrawczynski) January 7, 2019
Timberwolves owner Glen Taylor is also reportedly not wasting any time in securing someone for the future. Wojnarowski notes that Fred Hoiberg is being deeply considered for either the general manager or head coach position. KC Johnson from the Chicago Tribune backs up that theory by saying Hoiberg would prefer to stay in the NBA as opposed to a return to college.
Fred Hoiberg is a serious consideration of Minnesota owner Glen Taylor to become either the GM or head coach in the future, league sources tell ESPN. Hoiberg was an assistant GM in Minnesota prior to Iowa State. Scott Layden remains GM now.

— Adrian Wojnarowski (@wojespn) January 7, 2019
Fred Hoiberg, also drawing consideration for UCLA job, has told people his first priority is to land another NBA coaching job.

— K.C. Johnson (@KCJHoop) January 7, 2019
Tom Thibodeau finishes his tenure in Minnesota with a 96-107 record, including making the playoffs last season for the first time in over a decade.