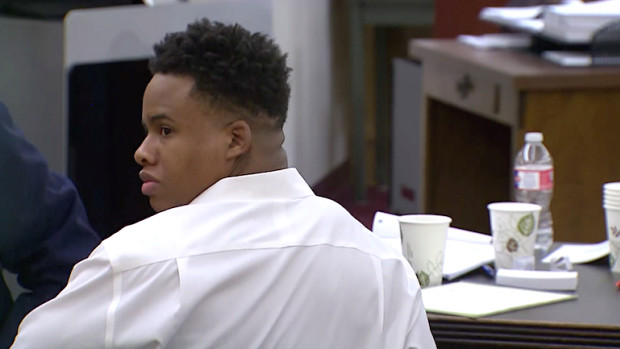 Tay-K uses Twitter to defend himself against his allegedly unfair media portrayal.
A series of Tweets posted by Tay-K on Saturday, November 23, 2019, issued an apology to fans and criticized his label and management for not speaking out against his image in media. Tay-K is currently behind bars, serving a 55-year sentence on capital murder.
The rapper was also recently indicted on new murder charges in a separate case. Tay-K, legal name Taymor McIntyre was named in the 2017 shooting death of Mark Anthony Saldivar. Tay-K was named in the wrongful-death suit filed by Saldivar's mother.
"But I'm gonna make sure the truth about my life and my character gets out with or without management or a label. And whoever don't like it fuck you." Tweets Tay-K.
Read the full series of Tweets below:
(1/4) I wanna apologize to all my fans and supporters for letting my management and label convince me that it wouldn't be a good decision to speak out against the way the media makes me look and the complete lies they spread…

— TAY-K 47 (@tayk) November 23, 2019
(2/4)but I'm gonna make sure the truth about my life and my character gets out with or without management or a label. And whoever don't like it fuck you…

— TAY-K 47 (@tayk) November 23, 2019
(3/4) the way the media inaccurately portrays me has affected my life directly. So instead of waiting on my "team" to get the bright idea to speak up on my behalf, things will be done differently…

— TAY-K 47 (@tayk) November 23, 2019
(4/4) Of course I'm not perfect or nothing, but I'm most definitely not this monster that they try to portray me as. with that being said, I also apologize for the way I may have presented myself, I was young and inconsiderate.

— TAY-K 47 (@tayk) November 23, 2019