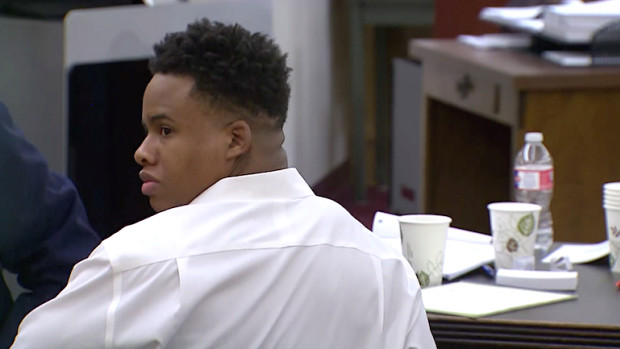 Tay-K indicted on murder charges from a 2017 shooting in a Chick-fil-A parking lot leaving one man dead.
Legal name Taymor McIntyre, Tay-K has been accused of pulling the trigger during an alleged robbery in April 2017, resulting in the death of Mark Anthony Saldivar.  KSAT ABC 12 reports,  McIntyre was named in a wrongful death lawsuit filed by Saldivar's mother.
The lawsuit claims McIntyre and two other people were riding with Saldivar and robbed him of camera and production equipment. Saldivar attempting to stop the get-away jumped on the hood of the vehicle after being forced out. The driver then allegedly turned into a Chick-Fil-A parking lot where the shooting occurred.
In July 2019, Tay-K received a 55-year prison sentence on separate murder charges.