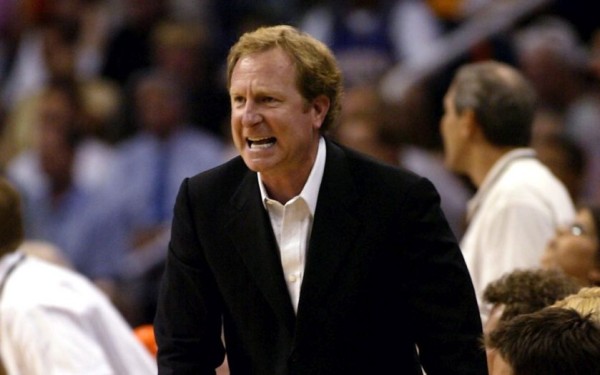 The Phoenix Suns have only been struggling recently, but they've broken down pretty quickly if you think about it.
I mean a few years ago they had Hornacek gaining 'Coach of the Year' talk, Eric Bledsoe left the Clippers and flourished in amazing fashion. The Suns looked good. Sure they've been missing the Playoffs by inches but they looked good.
And then someone higher up decided to unload nearly half the team without thinking about the circumstances. I think the moment it all went downhill was in the summer when they out of nowhere pushed for LaMarcus Aldridge. I think that hurt the teams' chemistry, there was a divide in communication between the on court personnel and the front office personnel and they haven't bothered to rectify it. I mean they still haven't shut down the Markieff Morris story. That should've been quashed ages ago! Suns owner Robert Sarver hits the nail on the head, it's everybody's fault to a degree.
"The reality is, there's only a half dozen championship-caliber organizations in the NBA over the last 25 years," Sarver said. "My job is to find the right people and the right culture to eventually be one of those organizations, and it starts with me. I'm not shirking responsibility.

"The blame is to be shared from the top down. Our leadership needs to communicate better. It needs to provide a better culture that provides for more accountability and more motivation. We have a lot of good, young players. They need to be playing hard, aggressively and on the same page whether we win or lose. That's what I expect going forward."
The Suns need to sort themselves out quick. We're in the 2016 now, Eric Bledsoe is unfortunately gone for the rest of the season, they need to carry on and stop with the BS. No more salt, no more cold shoulders.