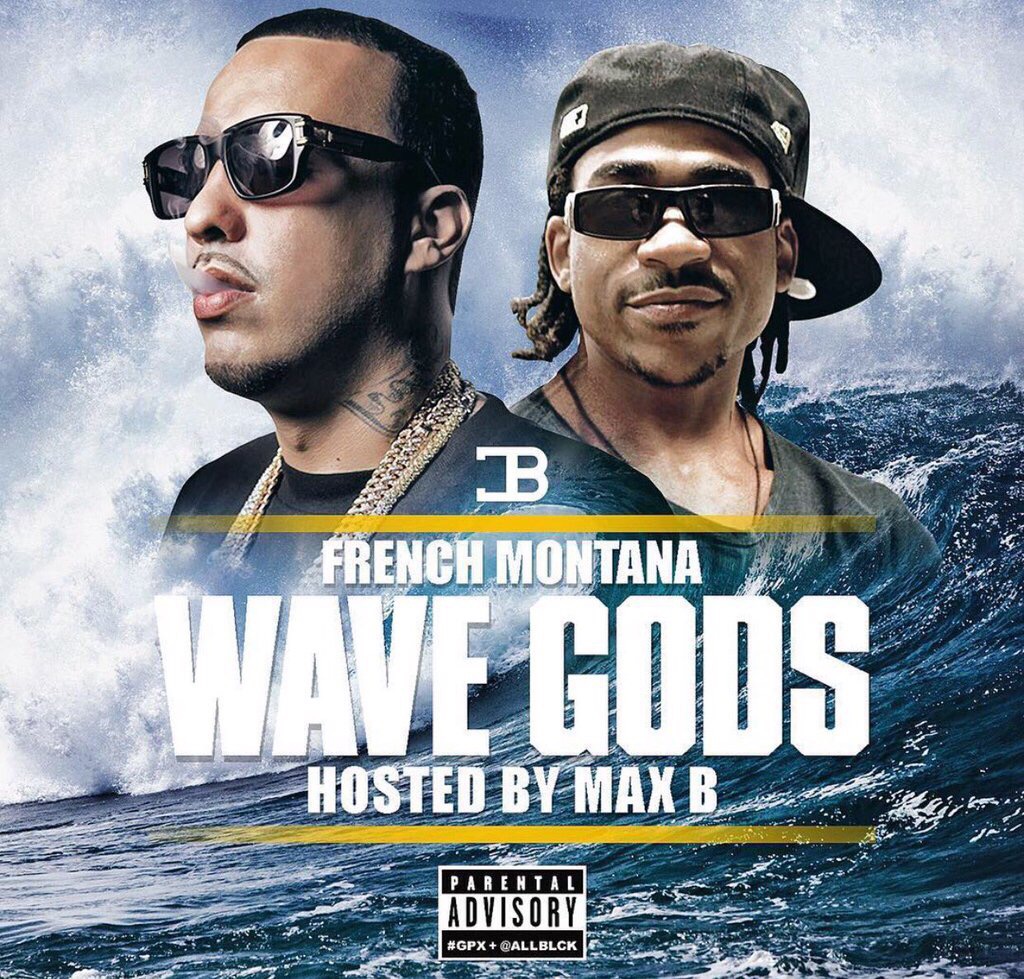 It isn't Mac & Cheese: The Album but this new mixtape from French Montana will certainly hold fans down until he decides to release the long awaited Sophomore studio album. To kick start the anticipation for this new project, French released Sanctuary Pt. 2 which was then followed by an official video. Upon the release of this video DJ Khaled and Montana made the announcement that during the Beats 1 show hosted by Khaled, the mixtape would be released.
Having 'Wave Gods' hosted by Wavy Crockett, Max B himself, this brings a sense of nostalgia to fans who have supported the wave all these years. This was very strategic to say the least as Kanye West's roll out of his album 'The Life of Pablo' saw several name changes with Waves being one of them. That then stirred up a lot of controversy, being it is Max B who is credited as the creator of the term and well, the "wave". Since then Ye and Wiz got into it which resulted in Max B trending. We should know by now the end result, he ended up on the Silver Surfer Intermission on "TLOP". Was this all a plan after all? To draw attention to the new French Montana, Max B hosted mixtape? I think so..
Regardless of any speculations, we have the official tracklist that was provided by DJ Khaled via Twitter. The tracklist features a star studded line-up; Chris Brown, Future, Kanye West, Nas, Travis Scott, Big Sean, Puff Daddy, Jadakiss, Chinx and ASAP Rocky. With a supporting cast like this, I wish he would have save this for the album.
1. "Wave Gods (Intro)" ft. Max B & Chris Brown
2. "Miley Cyrus" ft. Future
3. "Sanctuary Pt. 2"
4. "Figure It Out" ft. Kanye West and Nas
5. "Man of My City" ft. Travi$ Scott and Big Sean
6. 'Holy Moly"
7. 'Lock Jaw' ft Kodak Black
8. 'Groupie Love' ft. Quavo
9. 'Jackson 5' ft. Belly
10. "Old Man" ft. Puff Daddy and Jadakiss
11. "All Over" ft. Chinx
Bonus: "Off the Rip (Remix)" f/ A$AP Rocky and Chinx